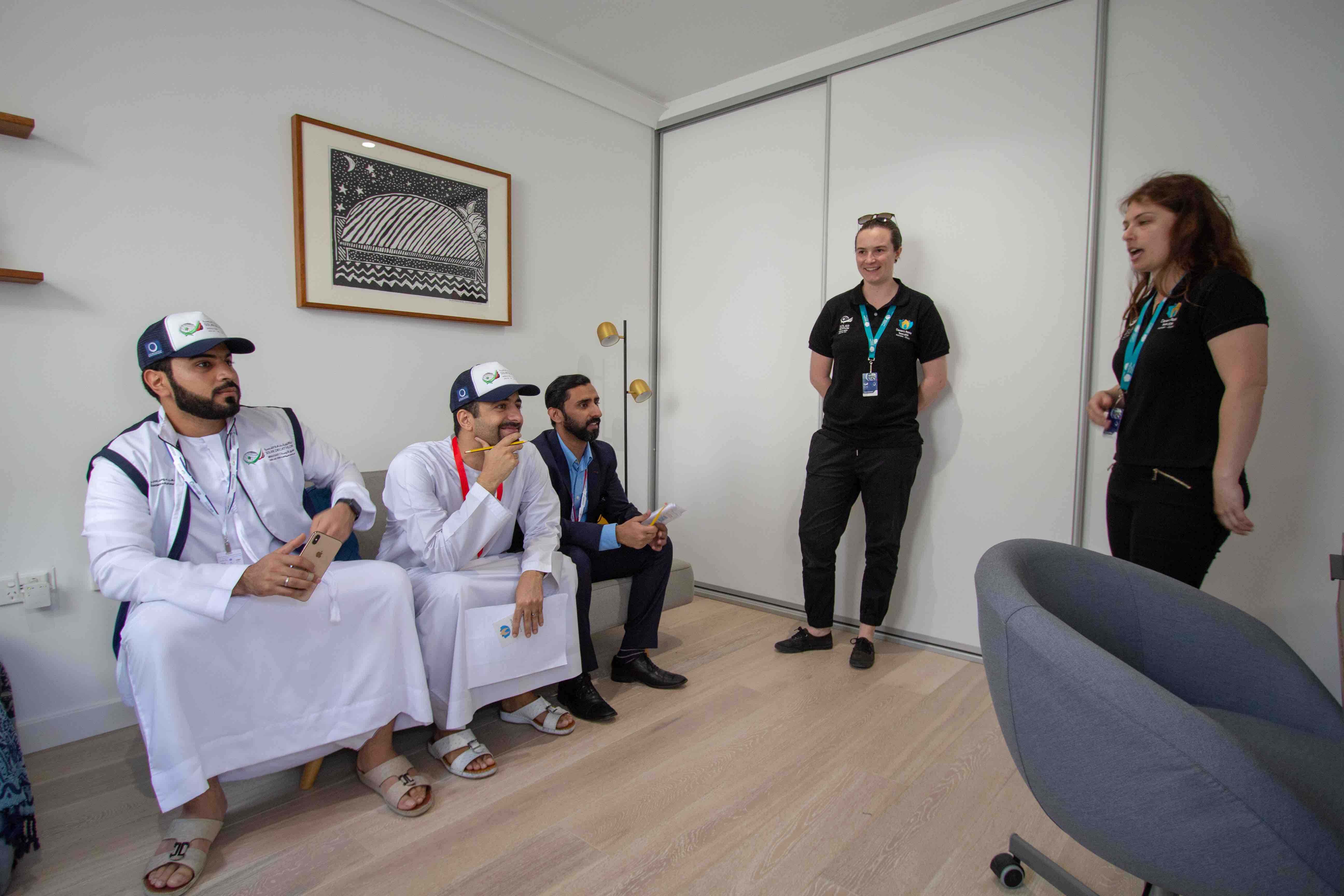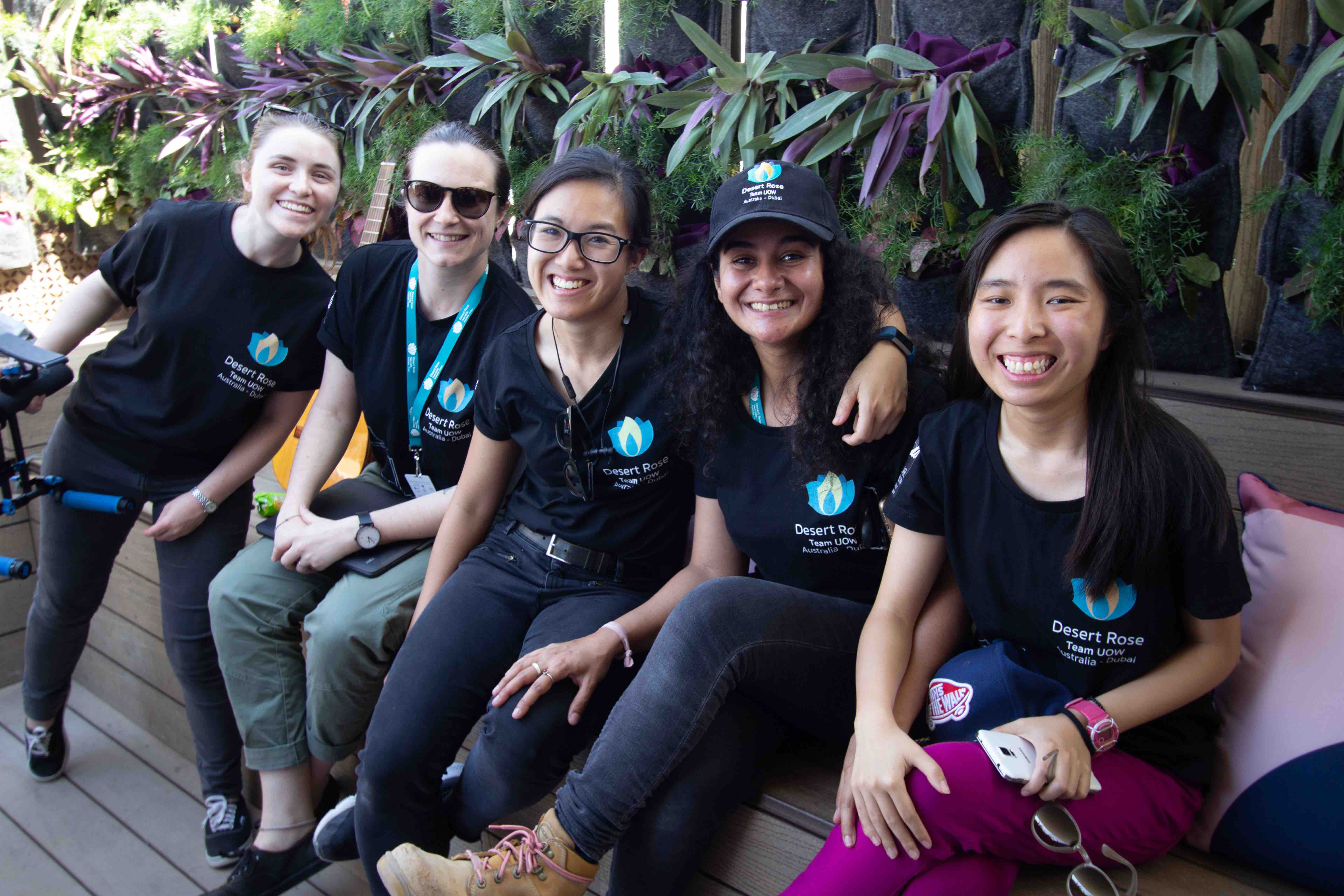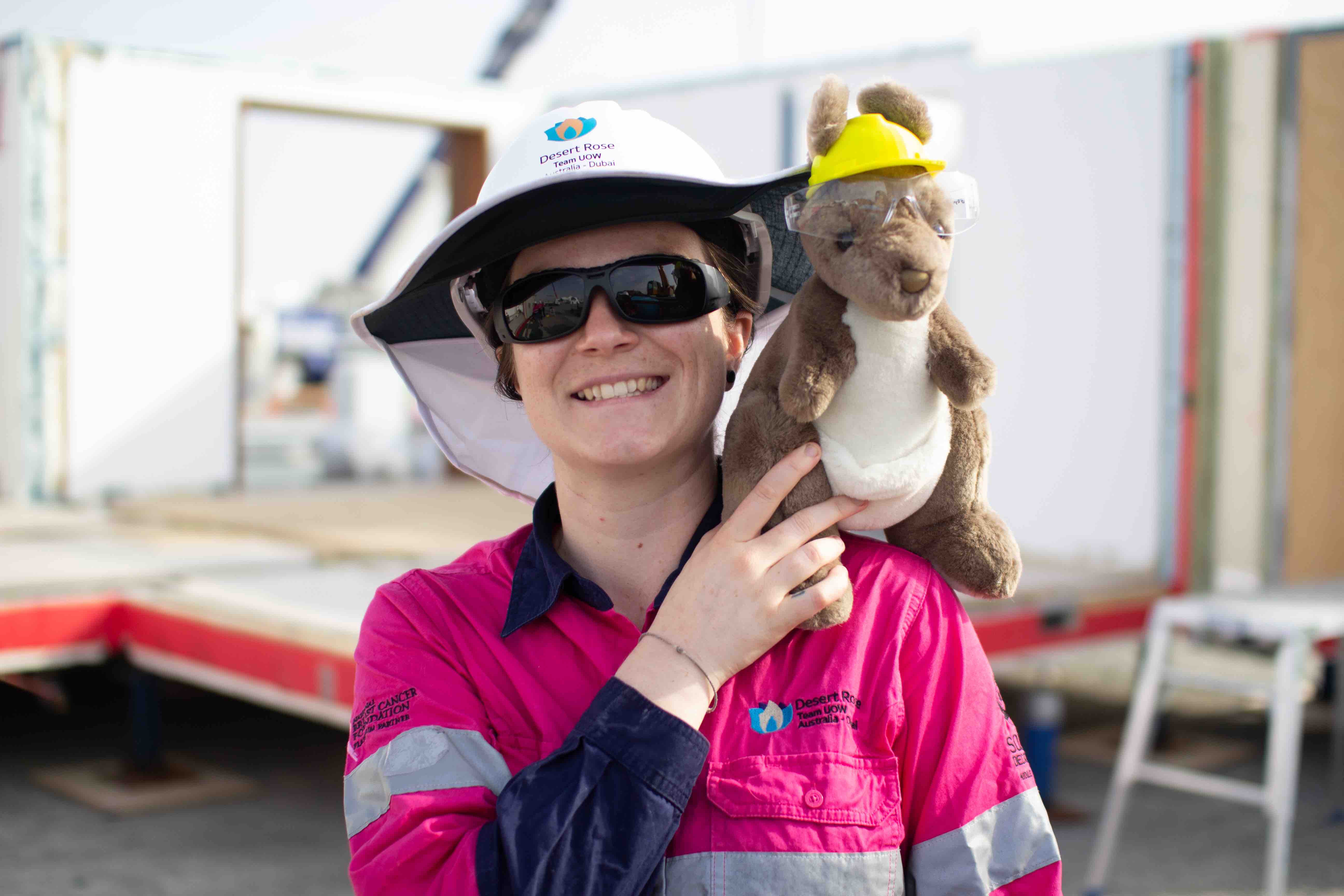 Pretty strange to look at where I am right now.
I'm about 50 km into the Dubai Desert, sitting on the beautiful back deck of a solar powered house that I have just helped build in only 15 days. I've got Vivian sitting next to me playing some sweet tunes on the guitar and ukulele, James checking out the monitoring scores and Clare and Allison working to produce a video. As a Creative Arts graduate, this isn't something I thought might be a result of my time at UOW, but safe to say this is the best experience I have had at UOW.
Taking on the Communications Manager role has been a big challenge for me personally and professionally.
It's given me the chance to further improve my graphic design skills but it has also pushed me well and truly out of my comfort zone as I've needed create things like a media release, I've taken over management of all social media accounts and I've spoke to external media outlets both in Australia and internationally; All things they don't teach you how to do in creative arts!
My day today began with a sleep in to 6:30am (amazing compared to the 4:30am construction wake ups) and there was no time for breakfast as I was too nervous about the day ahead. Today was the Communications Contest jury. Myself, Emily and Cameron were the three lucky team members to tour the judges through the house as we explain every aspect of our communications strategy. This is crunch time. This is it. We have 20 minutes to impress these judges and show why we are the ones with the best execution of communication strategy that we have created and implemented for the last two years.
11am was our allocated time, and as we were going through a practice run the judges arrived at 10:45 and we were off! We started with an introduction outside and explanations of things such as house signage, tactile objects at the front door, our super innovative app and organic seed paper (when planted you can grow native wildflowers!), project manual design, our website as well as our safety campaigns and exhibition collateral.
With the jury tour complete, now all we can do is try and relax in time for the contest announcement tomorrow!
Huge shoutouts to my Comms team members. With all the time we have spent on the construction site we've pretty much become honorary engineers as well as masters of our craft!
Another quick shout out to the 1.56aed (.60c aud) mini cheese pizzas and the 2aed (.80c aud) coffee that has become a daily staple of myself and most of the team. Without them, I would definitely still be here, but really hangry!
– Laura Plocki, Communications Manager