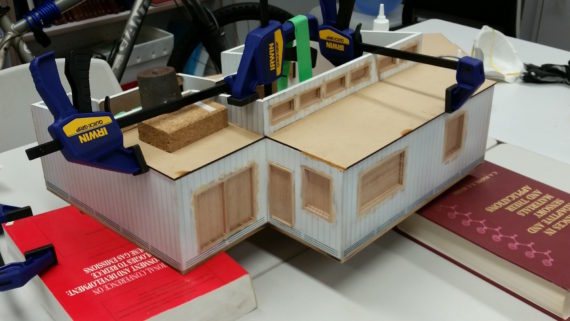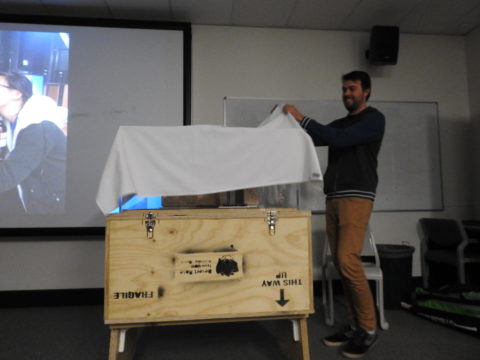 Hey everyone, I'm James and I'm a member of the Design and Construction team.
I (along with a very dedicated team) have spent the last sleepless month working on a scale model of our house in preparation for the upcoming Deliverable Three. What began as a cool little arts and crafts project with everyone thinking: this looks pretty easy, how hard could it be? slowly dissolved into unorganized chaos as the scale of such a small model quickly became apparent. And just when we thought it couldn't be bad enough, we had to design and build the shipping box as well!
What followed was weeks of highs and lows filled with (small) fires, a lot of gap filler, hours and hours of sanding, study rooms being converted into foam pits, numerous Bunnings runs, coffee, coffee, pizza, more coffee, and a mix of the best (and worst) hits of the 80s and 90s. As none of us had done something quite like this before, everything was a learning experience, and it's safe to say that we learned a lot. For instance: PVA can be used to glue acrylic to wood (you just need to use a lot of PVA).
After working alongside this team of dedicated and hardworking students into such late hours of the night, I have come to the conclusion that these people are crazy… but the good sort of crazy. The crazy sort of people that enjoy working together even into the late hours of the night, that will be at uni to start work before any sane person should even be awake, and who will make sure that everyone is having fun along the way.
After what can only be described as a heroic team effort, we finally finished the box and model. After countless hours and cups of coffee, we had a finished product that we could be proud of. And now that we have completed this task, it's time to catch up on some much needed sleep and ask ourselves: now what do we do?