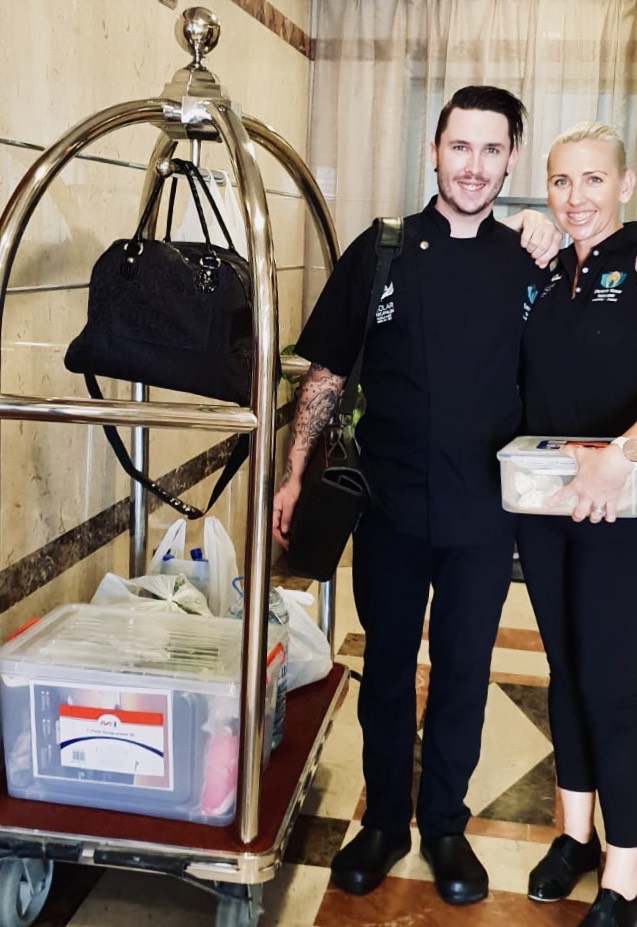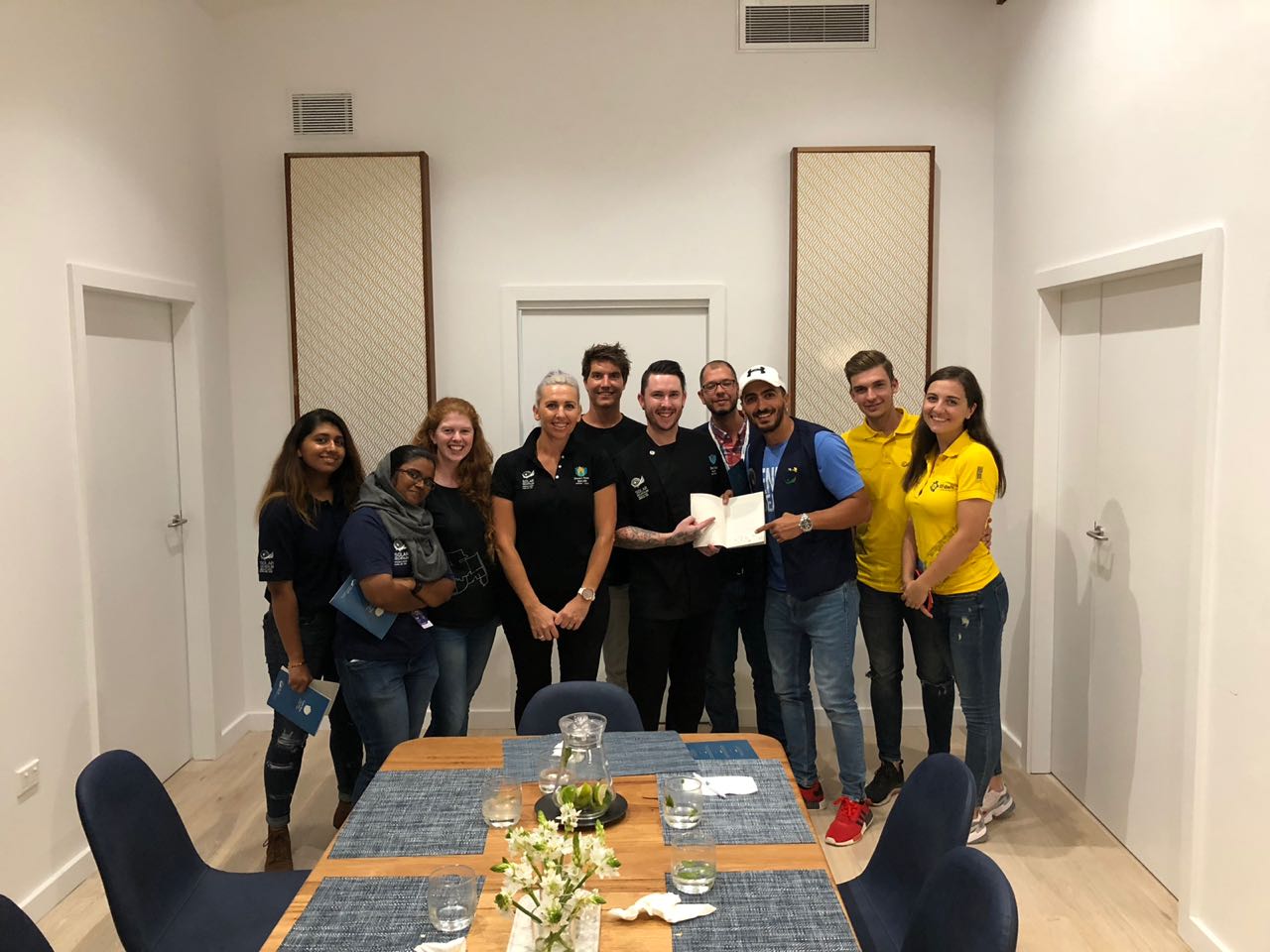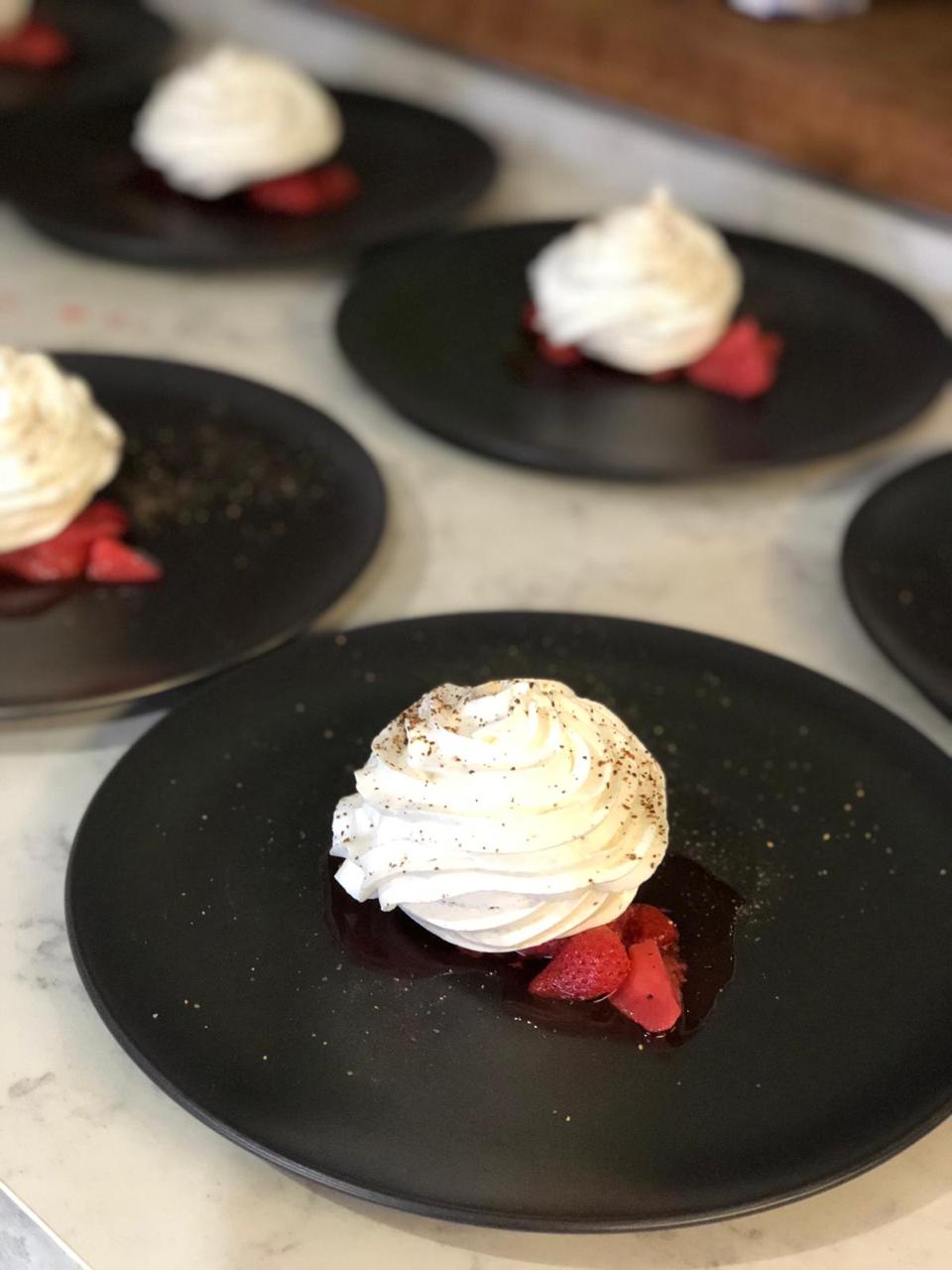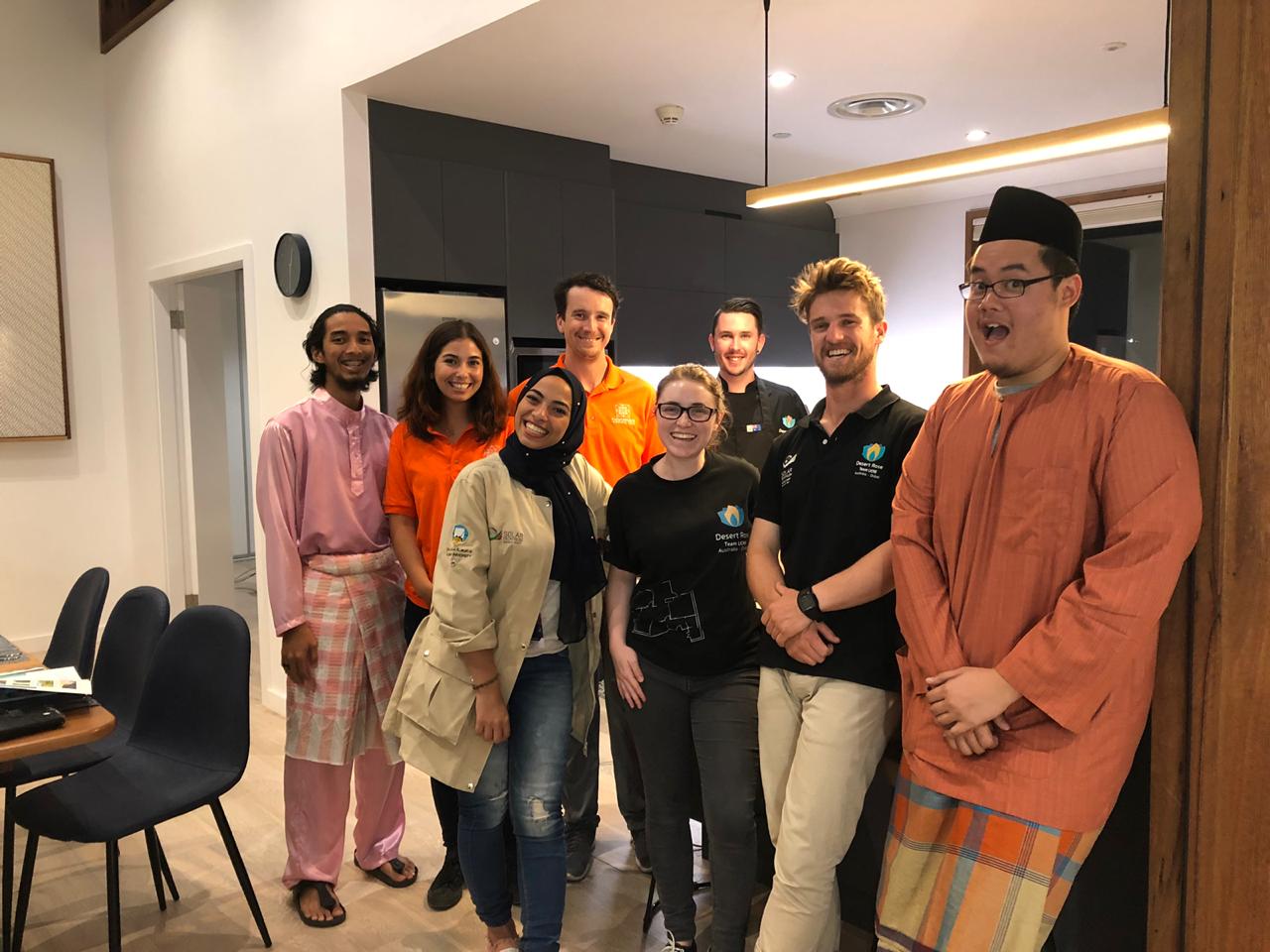 As I sit here writing about our Desert Rose Journey my partner in culinary delights is whipping up a middle eastern storm in the kitchen. Tonight we will be hosting team members from other teams in the Solar decathlon, as we have done for the past two dinner parties. These dinner parties allow us and the judges to see how our Desert Rose House performs under real life conditions.
During our first Dinner Party we hosted teams from the USA, the UAE and Malaysia. Alex created a modern Australian Menu for our guests. As each course was served Alex guided our guests on the menu ingredients, his inspiration behind each of the dishes and with our Dementia focus for our house, how the ingredients used can improve brain health. The Dinner party was a great success, rating 'excellent' from all our guests and creating a somewhat celebrity status for Alex around the Solar Decathlon.
Our second Dinner Party was a challenge for our Australian Chef in Dubai. Sourcing ingredients for our Asian inspired menu was harder than we expected. Alex and I visited every Asian Grocer in Dubai in the hunt for his special ingredients. As always, Alex rose to the challenge and created a slightly adjusted menu for our second dinner party. Our second dinner party welcomed guests from the Netherlands, France and Taiwan. The conversation flowed freely, the menu was a hit and our house performed beautifully. Again, Alex's' menu was a rated as 'excellent' by our guests and the buzz about the Australian Team and their Chef continued to grow. So today we prep for our third and final Dinner Party in our Desert Rose House. Tonight, Alex will be creating a Middle Eastern inspired Three course Dinner for our guests.
It has been such a pleasure to create and serve amazing food in our very special house. Alex and I, both feel so privileged to be part of this incredible Desert Rose House and to meet and work with some truly inspirational people. Our time with the team and our time here in Dubai will be something we will reflect on for years to come.
– Kate Darby, Events and Hospitality, TAFE NSW
Australian Menu
Native Thyme and Pepperberry Meatballs with Spiced Avocado and Nahm Jim Dressing
Crispy Skin Lemon Myrtle Barramundi with Native Thyme and Pepperberry Mayo, Roast Beetroot and Goats Cheese Salad
Kaffir Lime Pavlova with poached seasonal fruits and wattle Seed Cream
Asian Fusion Menu
Duck Breast Soba Noodles with Mushroom Dashi Broth, Crisp Garlic and Eshallots
Miso Marinated Barramundi, Aonori Mayonnaise with Cucumber and Papaya Salad
Sweet Coconut Sushi Rolls, Mixed Seasonal Fruit Compote, Tempered Chocolate and Wattle Seed Cream.
Middle Eastern Menu
Lamb Kofta Skewers with Housemade Black Hummus and Tzatziki Dipping Sauces
Stuffed Aubergines in Housemade Tahini Sauce, Served with Sumac Spiced Spinach and Toasted Flatbread.
Rose infused Milk Pudding with Crushed Pistachios, Candied Pomegranate Seeds and Rosewater syrup.