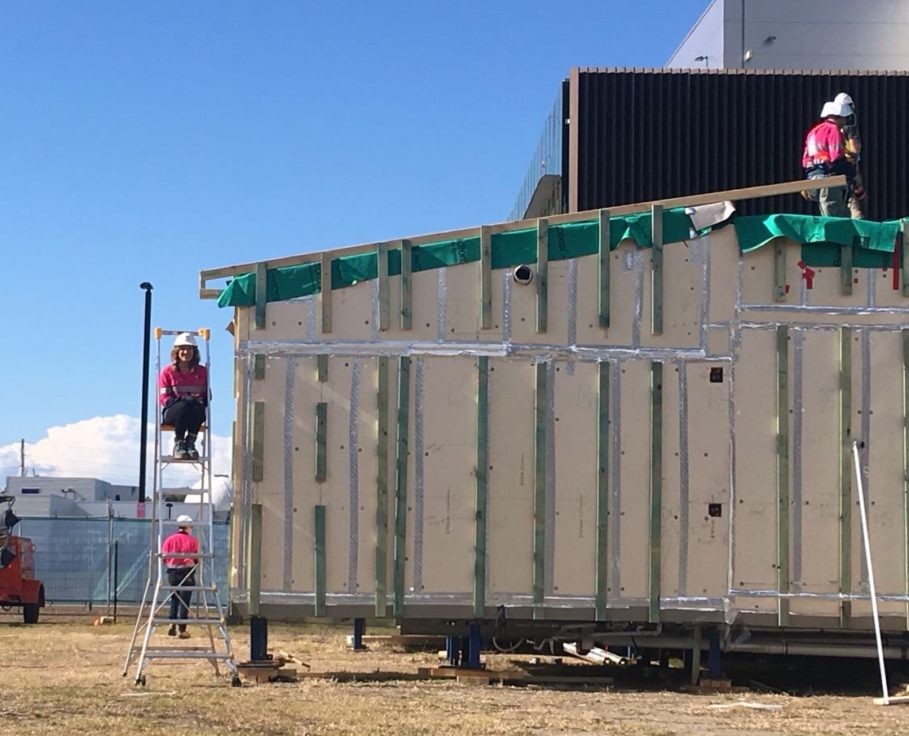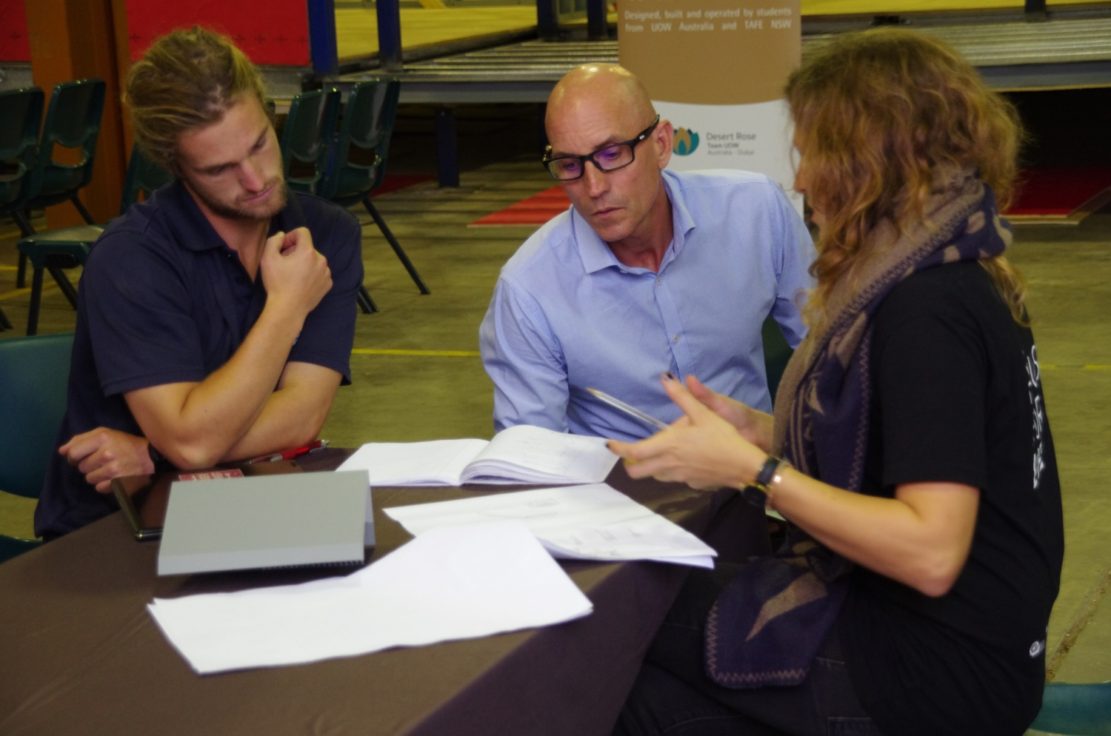 Hi my name is Jacqueline. Back in Germany I studied energy efficient building design. In this course we were always challenged to think out of the box and come up with creative innovative ideas. What I learned most was that everything is possible and not everything that's new is better. Buildings should adapt and interact with the environment and nature to provide thermal comfort and wellbeing. Using passive design strategies, appropriate building materials and renewable energy, we can enable buildings to operate with energy efficiency and provide thermal comfort. Little things like orientation to use wind for natural ventilation, openings to introduce daylight and allow passive heating as well as shading to prevent overheating are basically free planning methods which have a major influence on the performance of a house and personal wellbeing. 
Alongside my studies I had already heard about the Solar Decathlon and followed previous competitions around the world. A lot of these cutting-edge buildings are fascinating pieces of art. Newest technologies, materials and visions are combined to form sustainable living spaces and find solutions for society and individual human needs. I was thrilled when I had the opportunity to join Team UOW over one year ago.
It was a big challenge for our team to develop a building construction which is suitable to perform in two so very different climate conditions. Dubai has a harsh hot and humid climate with average temperatures well above 27 degrees Celsius. Whereas Sydney's coastal subtropical climate is milder, with cooler winters that I expected when I first came here! We had the opportunity to work with professionals in building physics, local and international operating companies with detailed expertise and experience to develop a durable innovative building. Various simulation programs were used during the design and implementation process to justify, adjust and optimise the building.
It was a big jump from paper and monitors to the construction site. Soon enough constructive strategies like airtightness of the building and a continuous insulation layer to eliminate thermal bridges challenged our team as we were actually building the house for the first time on site at TAFE. Due to the fact that these building principals are relatively new to Australia, plus the fact that this house will be taken apart and rebuilt four times until its final destination in Australia, there were hardly any standardised procedures we were able to follow. Nevertheless, in cooperation with our passionate team of experienced builders and students on site we always found solutions to all sorts of occurring problems. Thinking out of the box felt like it became our daily business.
The most incredible thing about this project is, that visions no matter how surreal they may sound at the beginning, as a team it is possible to make them come true.