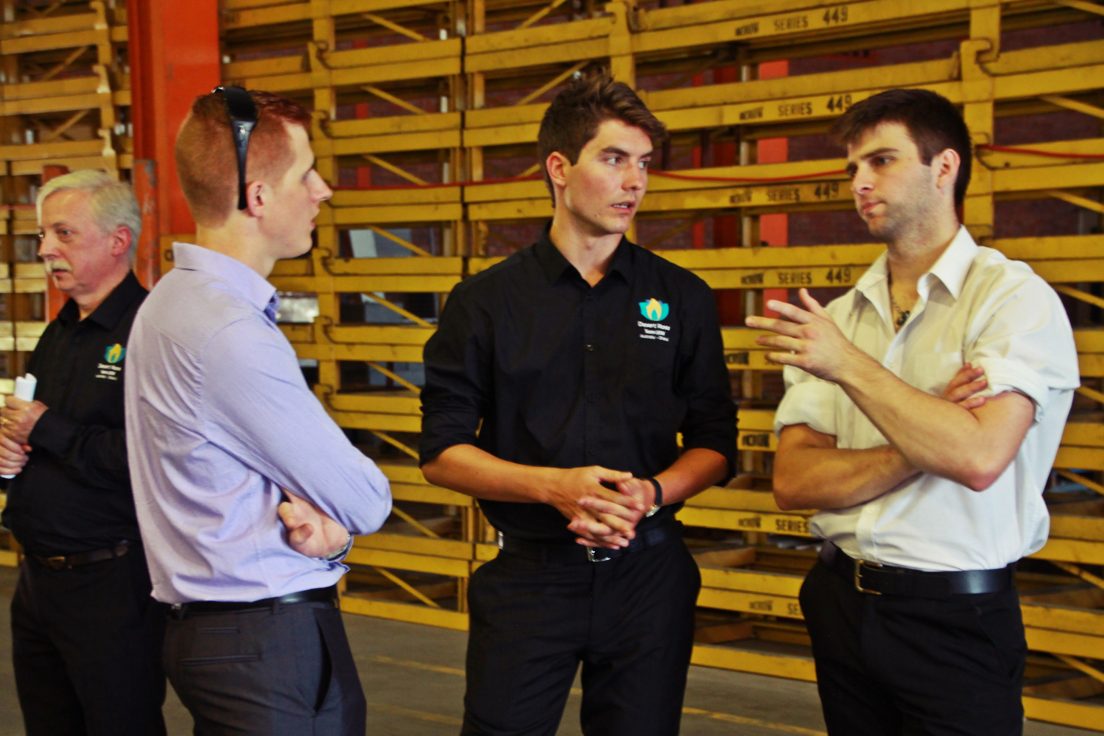 Hi, my name is Craig Pickup and I'm part of the building services team and the design and construction team. I am in the last 6 months of my mechanical engineering degree and couldn't be happier with where I am heading.
I started my degree after finishing my trade in carpentry as I am always keen for a challenge and learning how everything works keeps me enthralled. I joined the team because sustainable building design is my passion and seemed like a great way to blend my previous trade experience with my new engineering skills. Back in 2008 when I was an apprentice carpenter, I helped build houses at TAFE Wollongong for a year and never thought I would be back 10 years later building another house but on a whole different spectrum.
I am working on my undergraduate thesis, focusing on phase change material (PCM) use in air-conditioning design. The goal is to reduce energy costs for the house and improving thermal comfort.
This week I am assisting Wenye Lin (lead student on HVAC design) with the design and engineering drawings for the teams testing PCM tank, so we may begin fabrication. After this we enter testing and validation of the Desert Rose's HVAC (Heating Ventilation and Air Conditioning) system. After this is done it boils down to me to improve the PCM tank design for the finished house (no pressure!).
On the team front, the finishing touches on the house frame are being drawn up!  There is much excitement and anticipation for it to be manufactured so we can see the house start to come together after such a long wait.
I am super pumped to get back on the tools after a few years away from the trade and to help build a house the likes I have never made before, but with any luck will continue to design and build in the future.