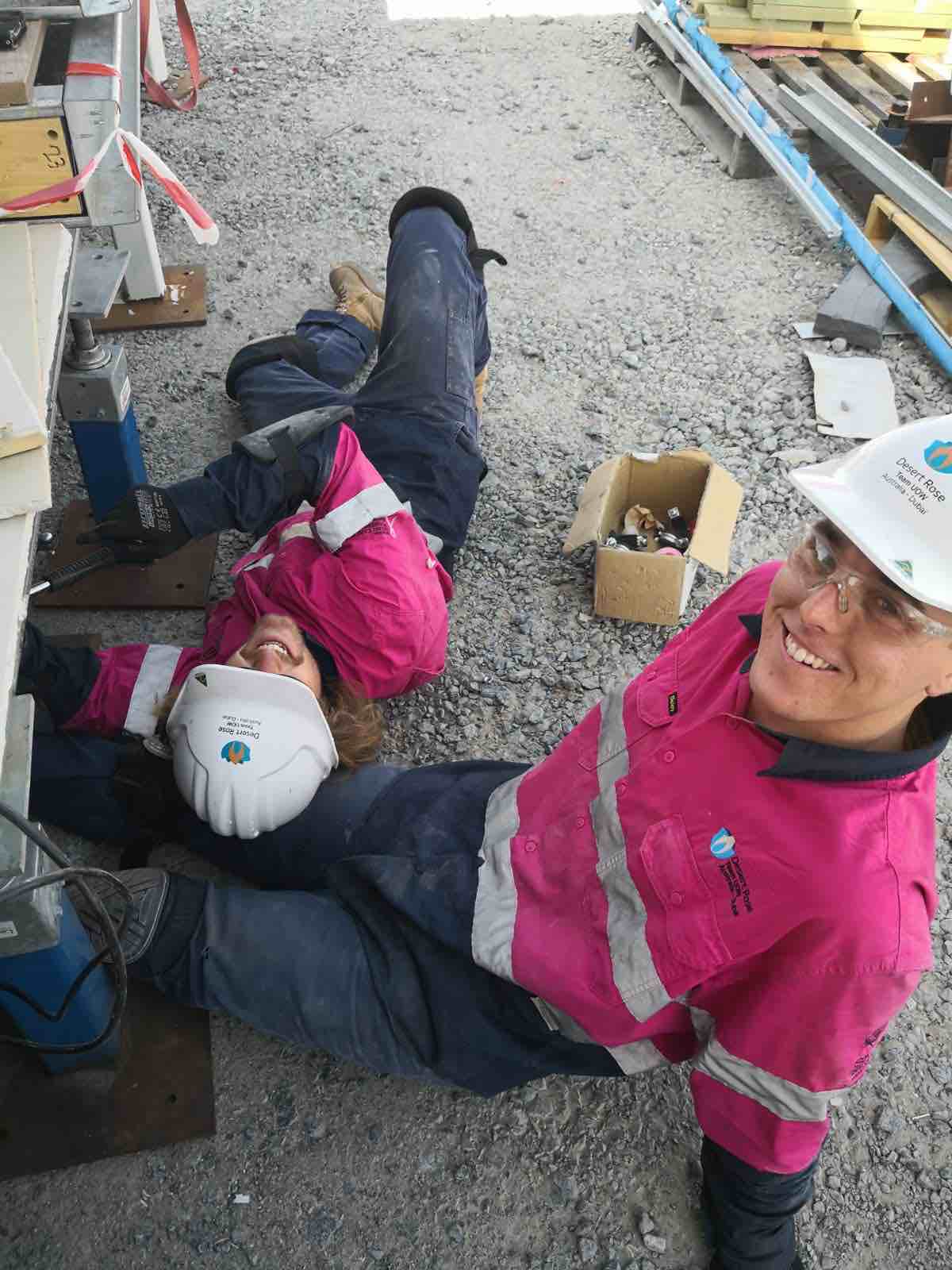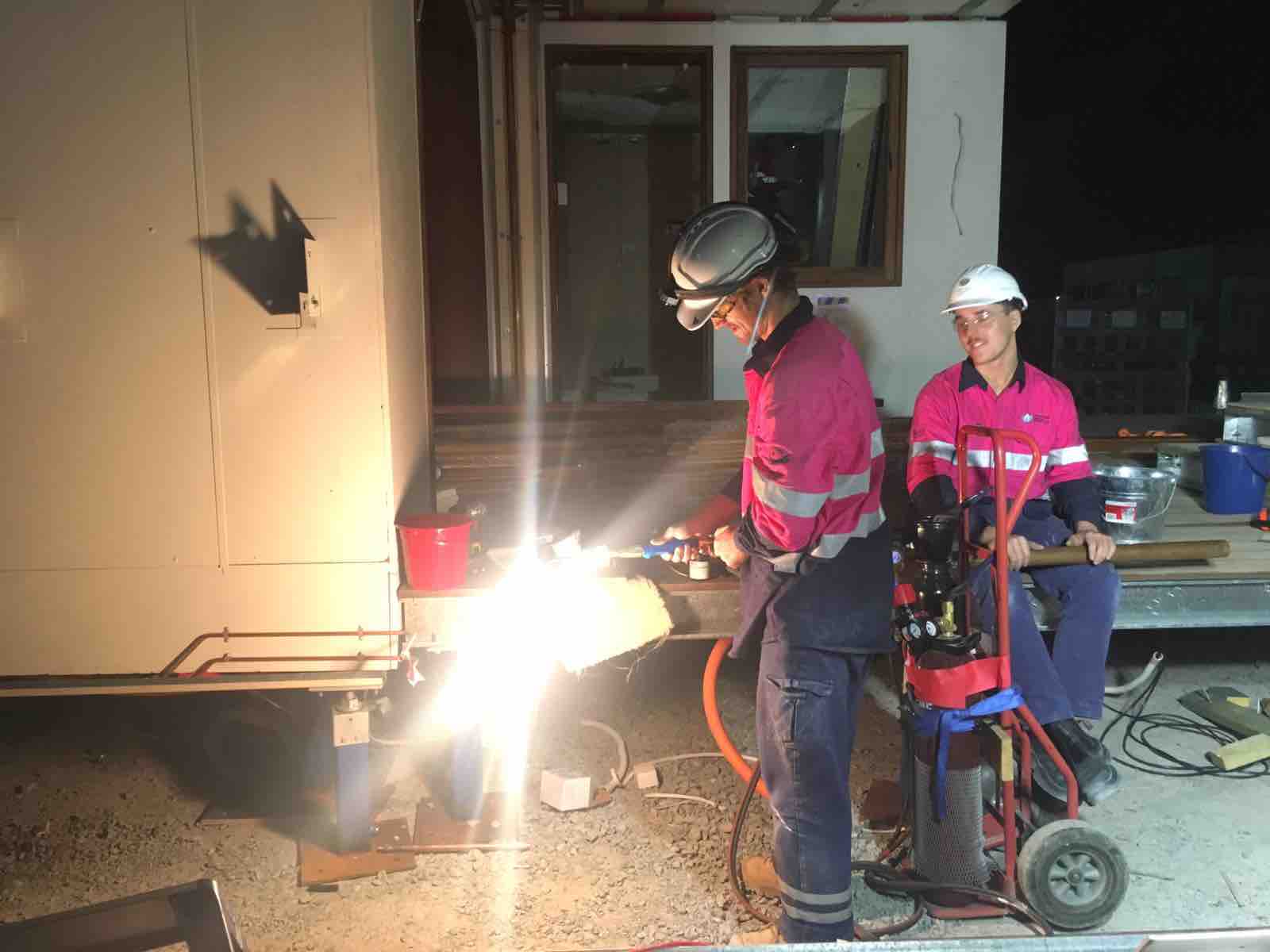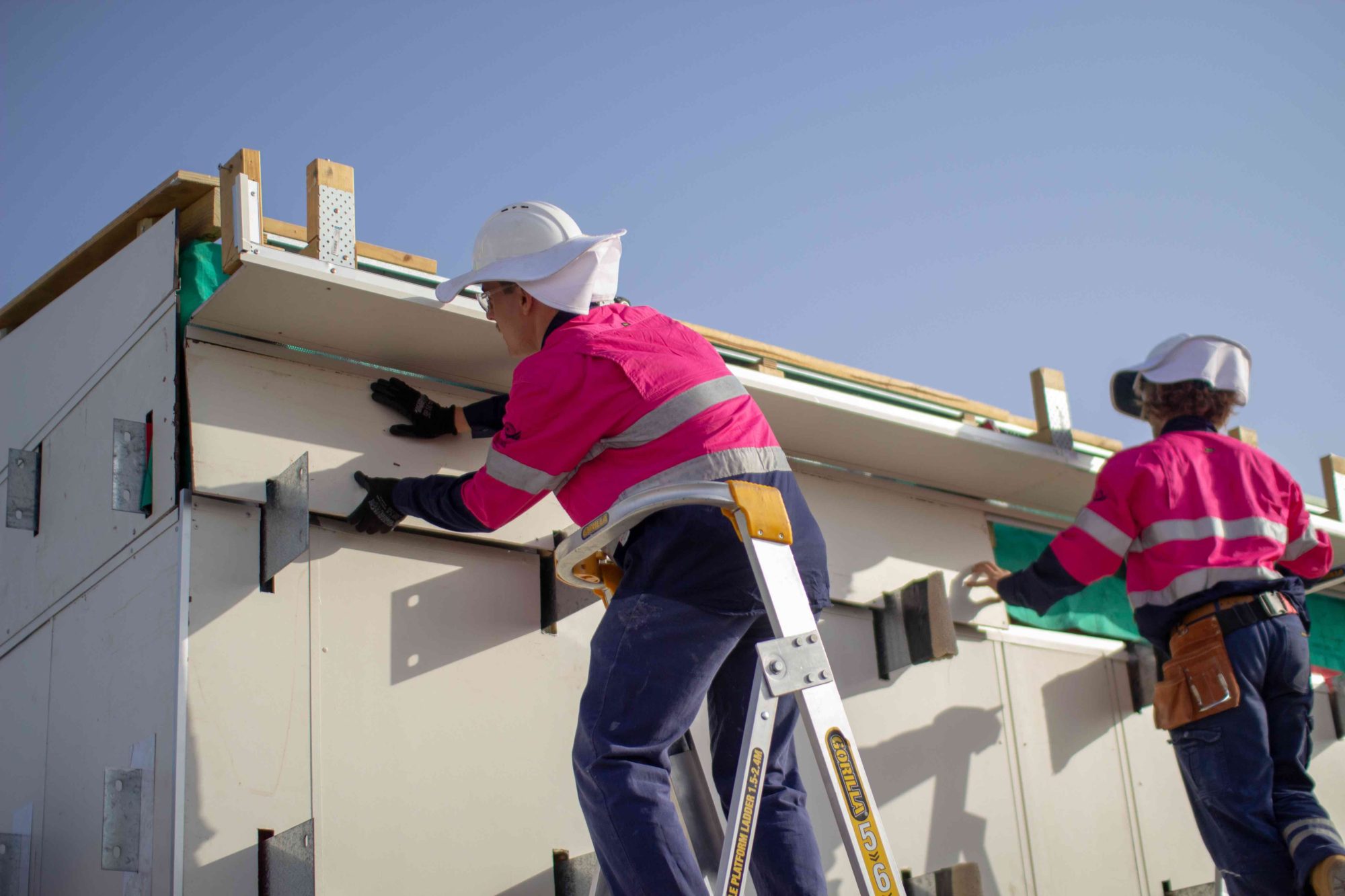 We have just finished unloading the Tractile panels for the solar system. The first two rows will be installed first as you have to start at the roof edge and work back similar to terracotta roof tiles. The first two rows are the easiest to install as they do not have a water component to the tile – they are purely solar. From the third row, the hot water system has been incorporated. This slows the process as each tile needs to connect power and water to each other successfully for the system to work as it should. Lifting the panels and installing as many as we can at night is the objective because the heat in the middle of the day makes it too hot to be up on the roof!
Given what we hoped to achieve, this afternoon has been very successful thanks to the assistance of the forklift raising the boxes of panels onto the roof to unload safely. As each panel is removed it is checked of any damage to the electrical and water connections, but so far we are traveling well!
Today we have also been able to tick off running HVAC Pipes under the house. Roughing these in allowed the large HVAC rig that includes two platforms to be lined up accurately by the forklift. One platform includes the air-con unit for cooling the house with all the valves to allow the building management system to control/effectively utilize the Phase Change Material (PCM) tank. The PCM system allows us to store thermal energy and to call upon it when we need it. Now that this is in place, tomorrow we can ensure all the connections are made and we are one step closer to an air-conditioned house!
The house currently sits on piers 500mm from the ground but on the Desert Rose site no space is wasted so under the house today we have installed the bladder tank in this gap between the ground and the building floor. We are expecting to receive delivery of the potable water tomorrow so that we can test the system in preparation for the competition commencement. The bladder tank holds the 5 thousand liters of water and we are hoping to use less than 4 thousand throughout the competition.
Before we arrived on site we needed additional parts and went shopping, we were lucky that the second shop we found –  which seemed like a large plumbing version of Bunnings – had what we needed. But the funniest part was after the store owner toured us around the shop, he wanted to have a selfie with us before leaving the store. Felt a little like celebrities in our pink high vis and Aussie accents!
The next items we are working on are plumbing up the hot water system, water pump and the fire suppression system.
– Bob Sheridan, Building Services Team member