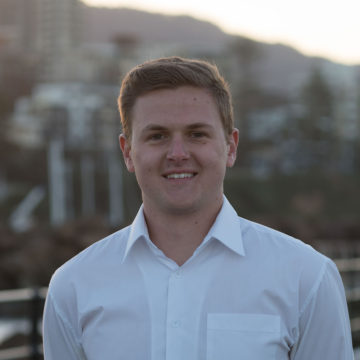 Hi everyone, my name is Hayden Wood and I'm a Mechanical Engineer working for the Building Services team for the Desert Rose project. I am currently in my second year of my Bachelor of Mechanical Engineering at UOW and I came on board Team UOW in August this year.
I decided to join the Solar Decathlon because I loved the idea of practically applying what I was learning in my engineering subjects to a real-world idea, especially with the growing need for sustainable buildings. In addition to that, I already had a few friends involved as well and they had expressed to me all the great opportunities to set up new friendships and how great the team was to work with, so I came along to whole team meeting and I was hooked straight away.
Since joining the project, I have been fortunate enough to jump right into the deep end with the Building Services and take on a few tasks for the design. Probably the coolest and most innovative task that I am currently working on is a brand new design: the Solar Sail. The Solar Sail is designed with the innovation of utilising flexible solar panels on top of a shade sail system with the hope to utilise the power for any number of sources. For the project, not only is this a one of a kind innovation, but it is also another great way to utilise unused roof space while also creating an attractive outdoor entertainment area.
Recently, myself and three other decathletes had the great pleasure of attending the Engineers Australia Gala Dinner at Darling Harbour. This was a great event to introduce the project to engineers from across Australia and get their feedback on the project and design. In addition to that, it was also a great time for networking for potential sponsors to come on board with the Desert Rose House. The whole evening was highly enjoyable and it was great to listen to and see some of the outstanding engineering projects that are being undertaken around Australia and meet the engineers responsible for these.