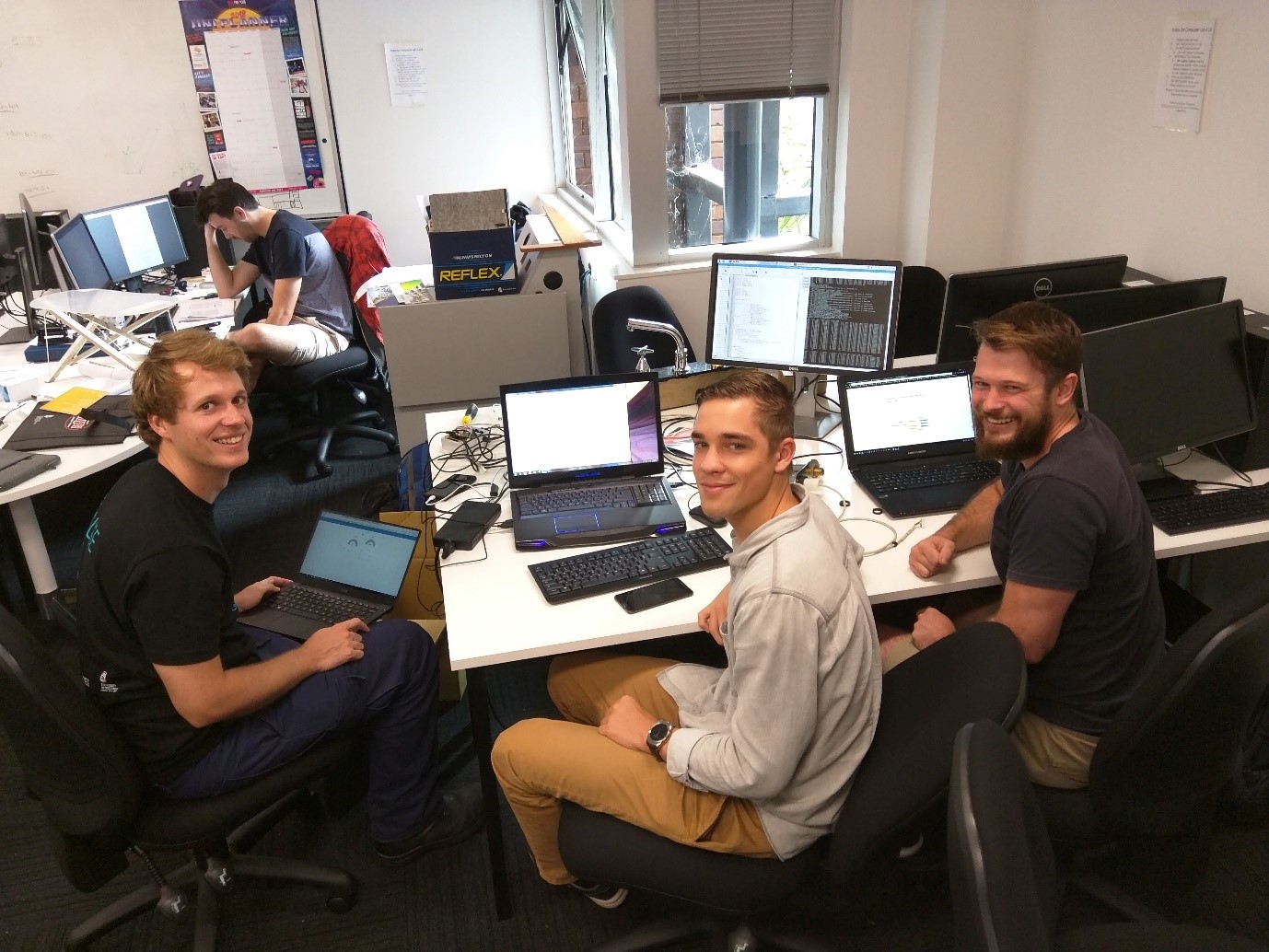 Hi, my name is Macleay and I am studying a Bachelor of Mechatronics Engineering and Computer Science at the University of Wollongong. I remember first hearing about UOW and TAFE NSW Solar Decathlon Team back in 2015. Knowing about the success and impact of the previous team, the Illawarra Flame, I was immediately interested in joining up. And here we are 200 days out from competition with our ideas becoming reality!
I am a part of the Building Services team, drawing on my past experiences as an electrician and applying my theoretical knowledge from my studies to benefit the team. A current project that is being developed and improved by our team are our smart electronic taps. These taps allow us to provide quality of life improvements for aging inhabitants, especially those suffering from mobility and dexterity degradation, through implementing electronic sensors to control the valves. Additionally, we can improve our monitoring and control of the Desert Rose's water usage with the taps, saving precious resources while also providing data to the ever-expanding role of data in the services monitoring, and health systems, envisaged for our house. By having smart taps, we can provide inhabitants and carers with the alerts and monitoring they need to improve hygiene and wellbeing in the future, while also automatically turning off unattended taps and recording water usage data.
As the competition draws closer and our construction moves forward I am excited to see how we can realise all the ideas we have in mind and the feedback we will get from the community on how to improve and benefit occupants in the face of the emerging challenges of a growing and aging population. The Solar Decathlon has not just provided a place to challenge ourselves, but to develop  friendships across the university. With team members from every faculty it allows us to develop a greater appreciation for skills and knowledge required to make this project a reality.