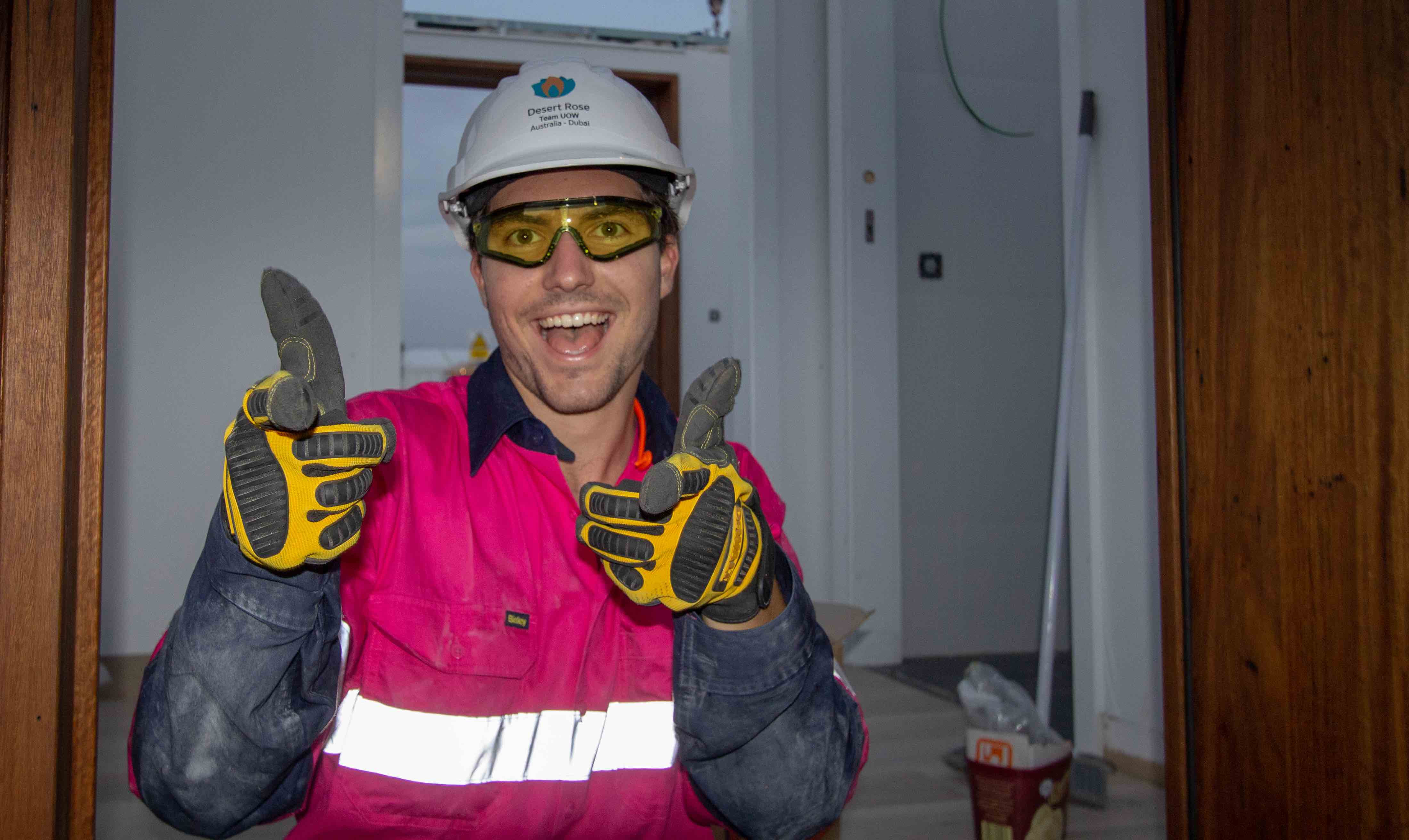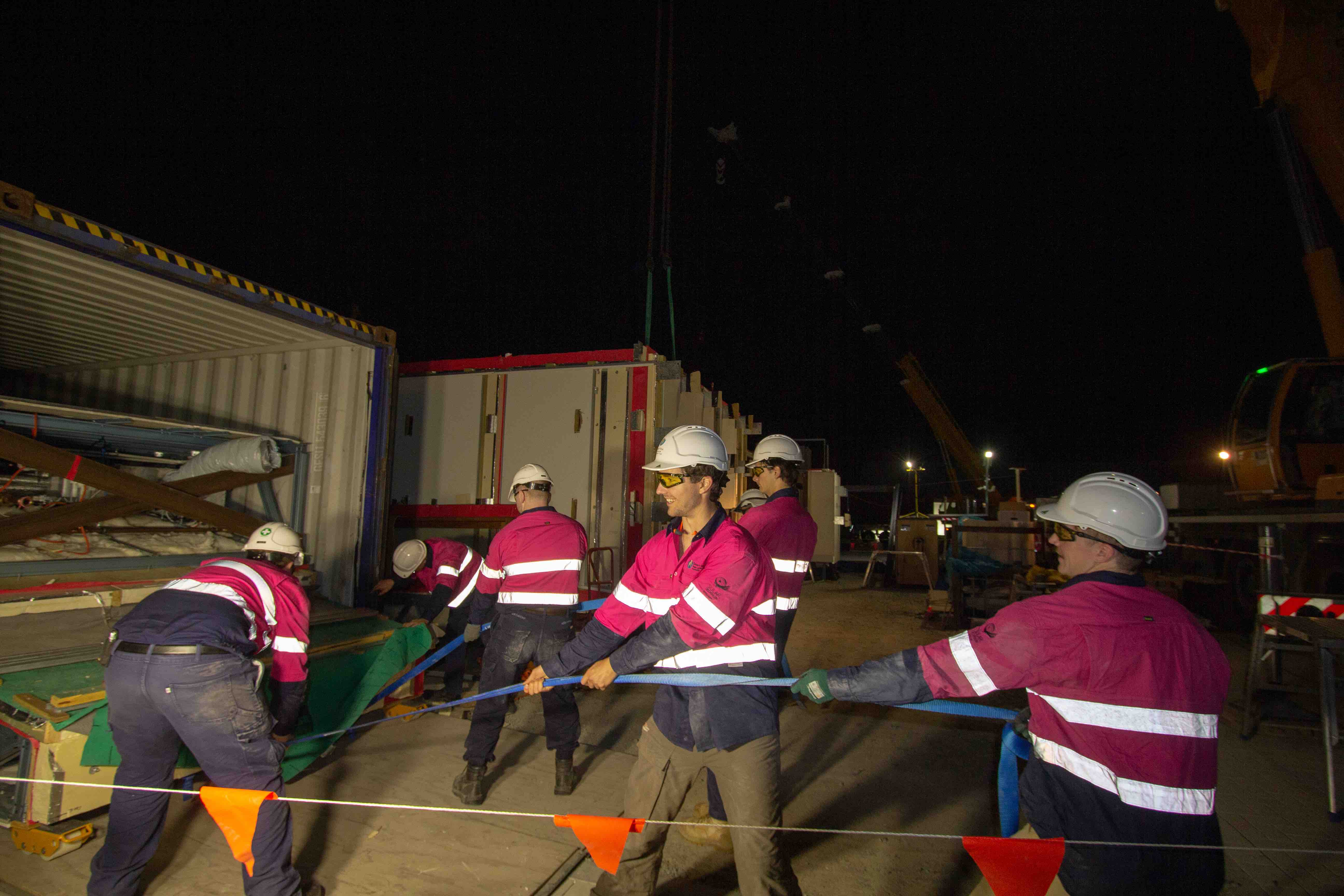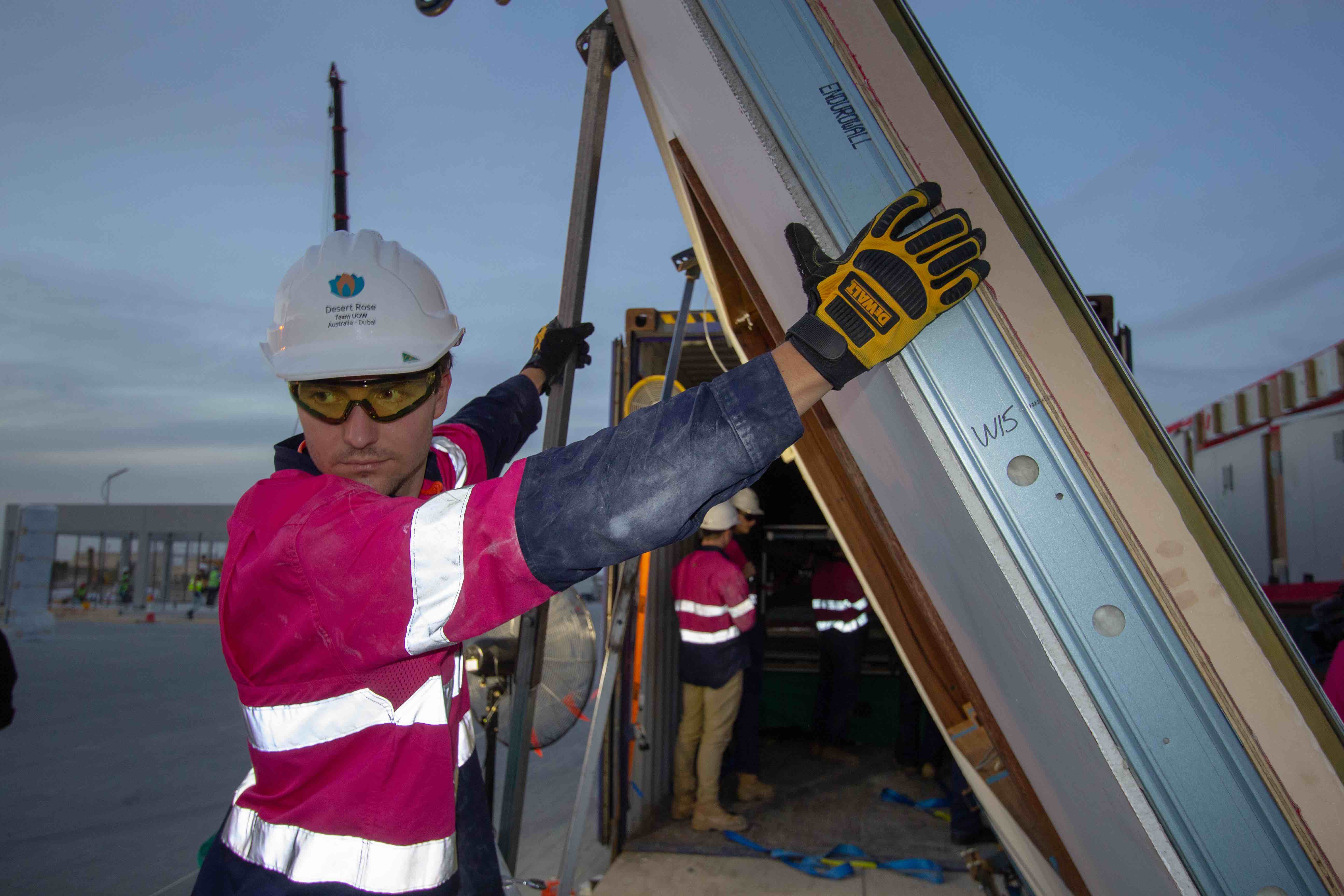 Alarm goes off at around 8ish these days. A quick brekkie, gym, roof-top pool, back to breakfast, then pool again. Priorities first – right!? Then, and only then – after these mandatory activities, do we get to start planning our morning.
My roommate Simon and I are both locked in for the "arvo shift". We leave the hotel at 2pm and come back to the hotel at 12am. Today we cooked a chicken rice feast for all the other guys that are on site during the first shift, allowing them to find some food ready by the time they get back to the hotel. No catch. We are just nice people.
Alarm goes off again – time to get the team together and leave for site.
With a 3pm start, the arvo shift is gifted with much nicer temperatures (i.e. they are not nice, but at least better than the morning shift!), and so far has avoided all predicted sand storms as well.
It's Day 3, and despite a few initial logistical setbacks the team was able to perform and stay on track with the construction of the house. Floors are down, walls are almost finished.
The container on site stored some of the biggest wall panels, and the two "HVAC cages", huge roof modules that were designed to fit within the shipping container to the millimetre. And they did – they are so tight that there is physically no room to even put a hand down the side.
I jumped in the container, and started getting some of the material out. I came out so drenched that I could literally squeeze my shirt and see sweat dripping down on the ground.
"How did you even sweat so much so quickly"
"I went in the container for a bit"
"Ahh yeah – of course!"
Everybody knows by now. You jump in a container, you come out like that.
Next up was a huge wall panel – so big it had to be put on an angle to fit inside the container. "The Crab" was our solution. The Crab is a custom-made steel support system on wheels that allows us to incline the panel, take its weight, and roll it into position. Something that one of our team members Scobie thought about and manufactured. He's a genius that bloke.
The panel was out of the container and installed in the house in no time. The HVAC cage was now on wheels and also out of the container. By the time it got dark and almost time to go back home, the first roof module was also up on the roof and a new container was dropped on site ready for the day tomorrow.
Excited for the next few days to come! The house is looking fantastic.
Yours,
Luca Faidutti, Design and Construction Manager