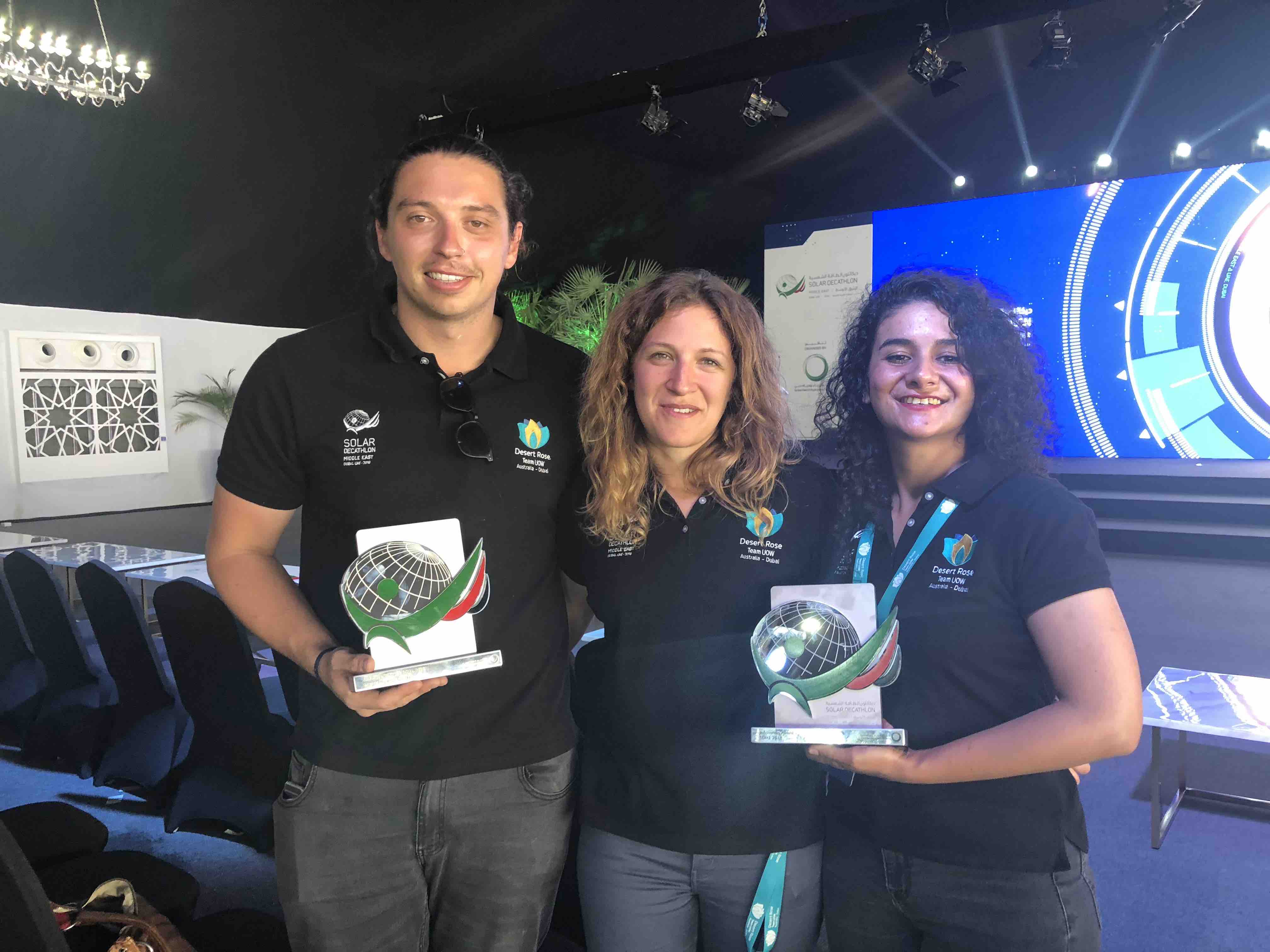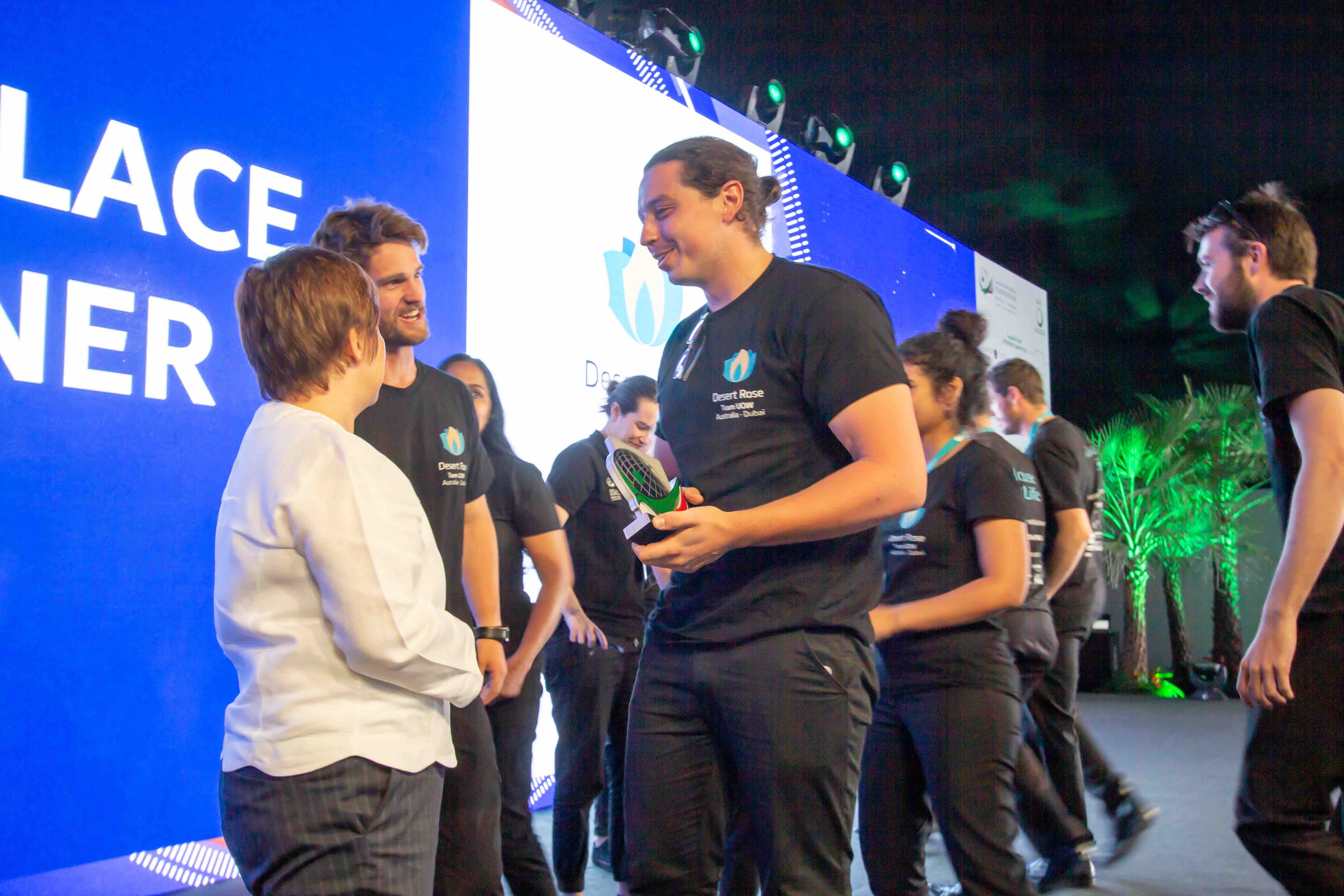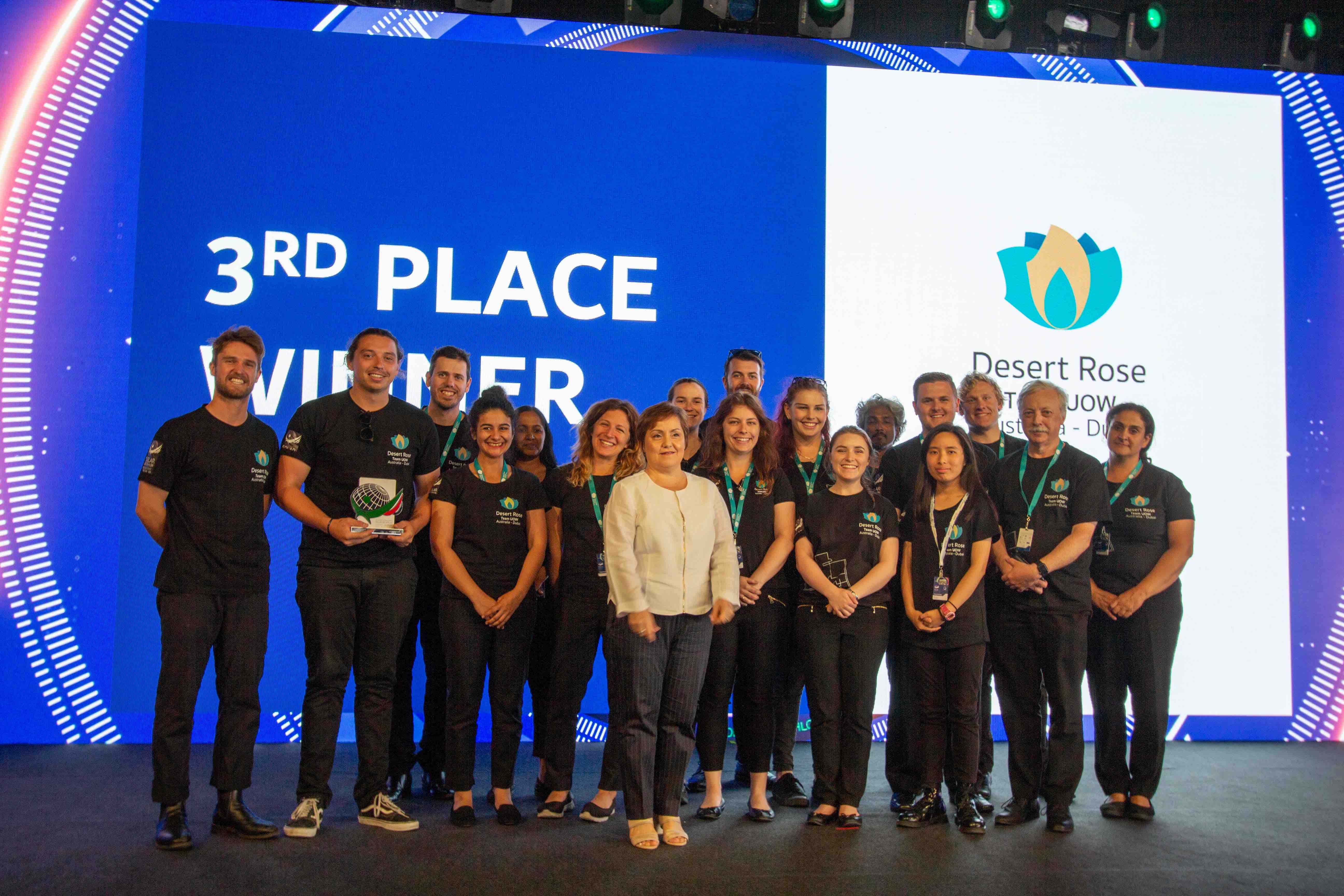 We have just finished touring the building integrated photovoltaic BIPV jury around the Desert Rose house explaining how we have integrated solar PV into the building construction. From the start, the organisers of the competition wanted to see (BIPV). We were lucky enough to track down Australian company Tractile solar who have a very innovative building integrated solar panel that produces hot water as well! The jury seemed very impressed with the system and had some great questions relating to the design and integration into our building envelope.
We have been able to incorporate the solar tiles to become a 5-in-1 system on the house. Firstly, the 10.4 kWp system generate more energy than we consume, making the Desert Rose a net-positive energy house. Secondly, by running water through the panels during the hotter parts of the day, we can generate all the domestic hot water for the house. Third, by running water underneath the panels, we cool them down, which can increase their efficiency by up to 10%. Fourth, by cooling the tiles down, we are maintaining the roof at a cooler temperature than it usually would be in Dubai, this can be seen as adding an additional insulating element to the house. Finally, the solar tiles complete negate the need for a regular roof construction. Put simply, instead of having roof sheeting or roof tiles with solar panels attached, our solar tiles are our roof.
One of the best parts about the system is the quick installation time. Myself, Dan Simpson and Bob Sheridan (the water nerds) along with Kurt Bandy (Bandit) were able install the system in less than a day. There was one small set back though…. When we began testing the water running through the panels we noticed there was some water dripping down from the roof. Oops. With a few 'gosh darn its' thrown around, myself and the water nerds ventured back up on to the roof to find the leak. We began taking the back section of the tiles off and quickly found that someone had forgotten one of the copper water connections between two tiles. It is still up for debate who forgot the connection, we all have our theories. Nevertheless, we quickly checked the remaining tiles and had everything back up and running by lunch time.
Overall, we are extremely happy with our BIPV-T system and are proud to show it off to the juries and public touring through the Desert Rose. It has been operating very well throughout the contest so far and are looking forward to continuing research on the system when the Rose reaches its final resting point at UOW's innovation campus. Anyway, enough from me. Tune in next time to see if the copper connection forgetter is still at large (my money is on Bob Sheridan).
– Brendan Banfield, Building Services Manager