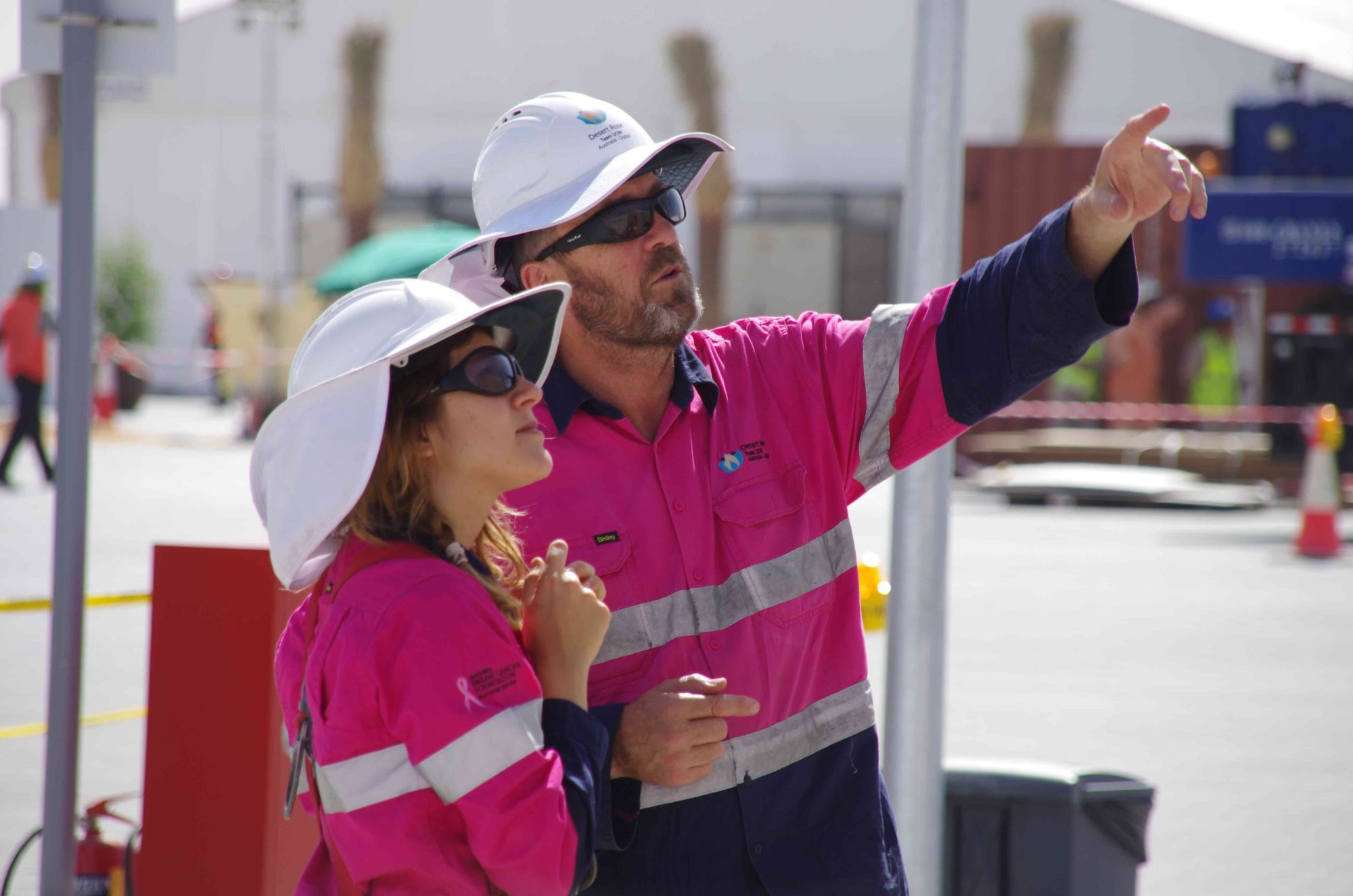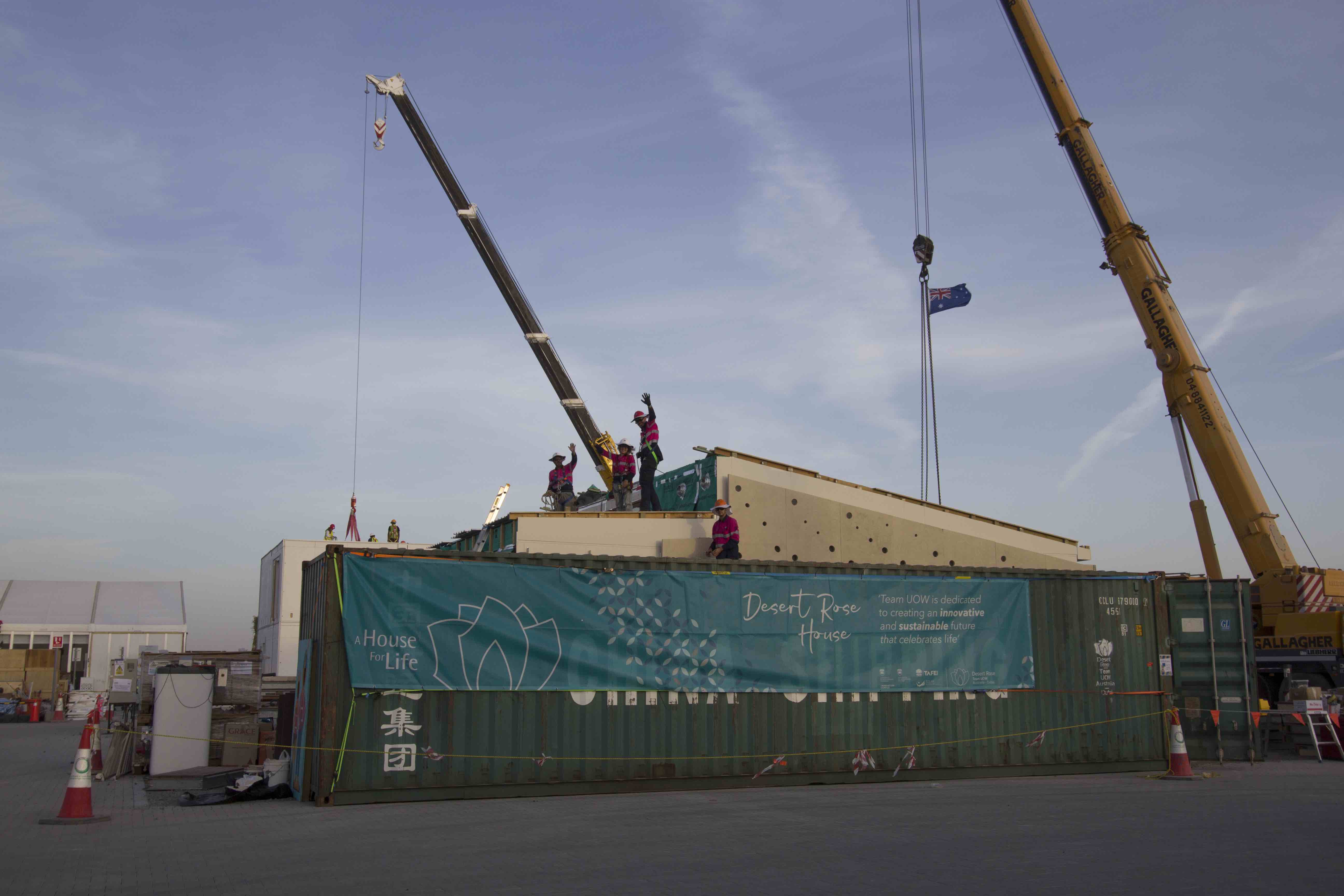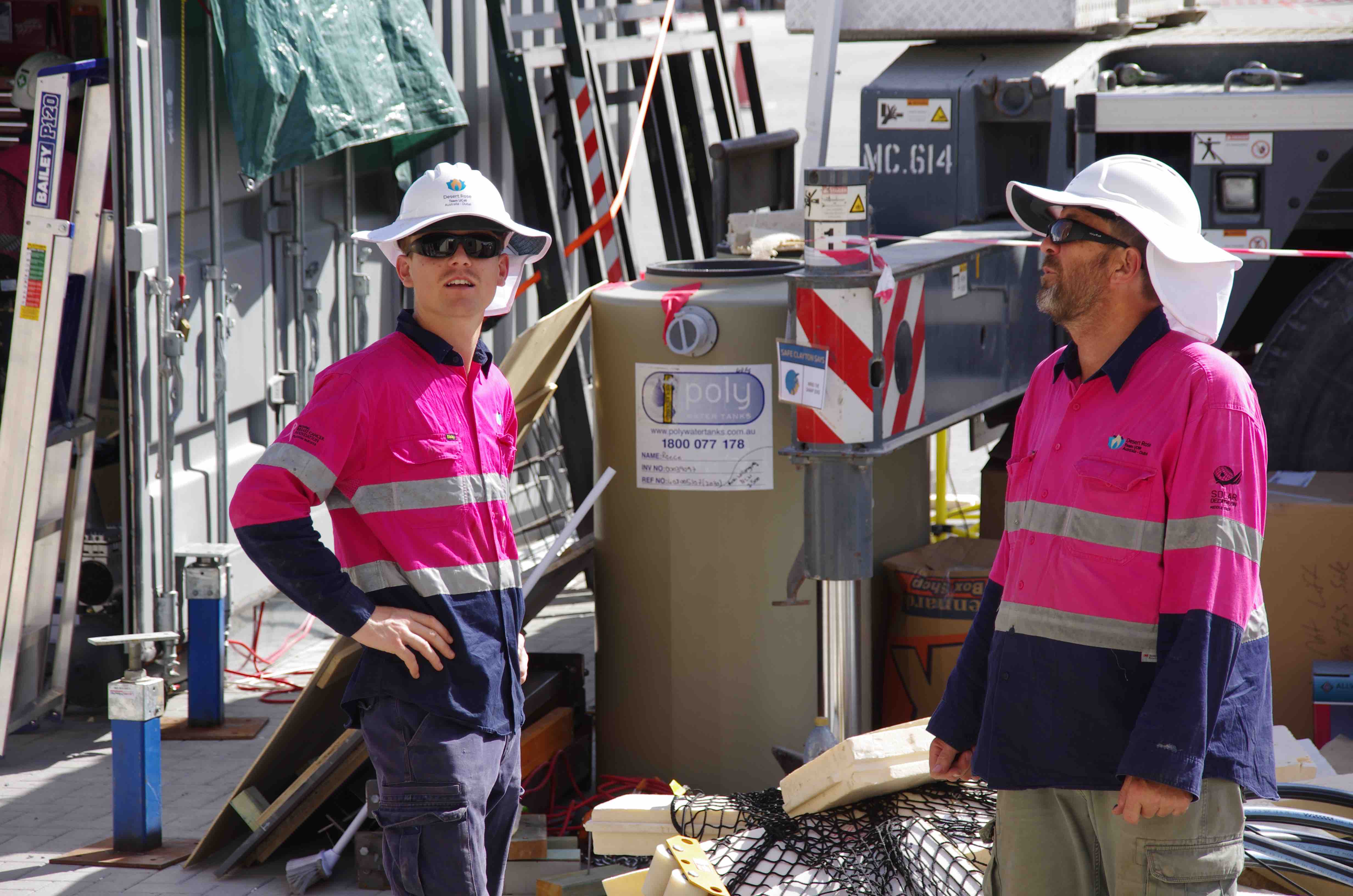 Watching the sun rise over the Dubai desert while riding in the UOWD bus is an amazing sight. It's one of the best things about starting work before 6am.
I am excited about what we will see and do on this wonderful experience competing with a great team in the Solar Decathlon challenge.
With the last module of the house secured into place we began preparing the roof for the solar panels, placing the roof sheets over the joins in the modules. Then we started work on finishing the funky wall, clerestory window wall and the eave overhanging the clerestory windows. The BIPVT system we have used is really innovative. The solar panels are roof tiles themselves, with no roofing required beneath them. The first of a two part flashing system was installed that seals the tiles to the walls. On the side of the roof that does not have the solar tiles we have used Trimdek's "CoolMax" roofing, supplied by Bluescope Lysaght. This is the most reflective roofing on the market, and a really excellent product.
Today was hot work, I had quite a few spells in the shade. Men come around in a little golf buggy every couple of hours to deliver boxes of water bottles. We cleverly setup up the fridge that is to go in our house in the tool shed container so we can keep a good lot nice and cold.
I also spent some time organising and installing the XPS insulation to the funky wall and
clerestory wall in preparation to install the eave over that wall.
I had a great view from the roof on the last of the crane work on the house assembly, being
the shading of the Desert Rose, the second skin walls. These concrete panels developed by the team are amazing and they really give the house some extra character.
– Rob Fuggle, Design and Construction Team member