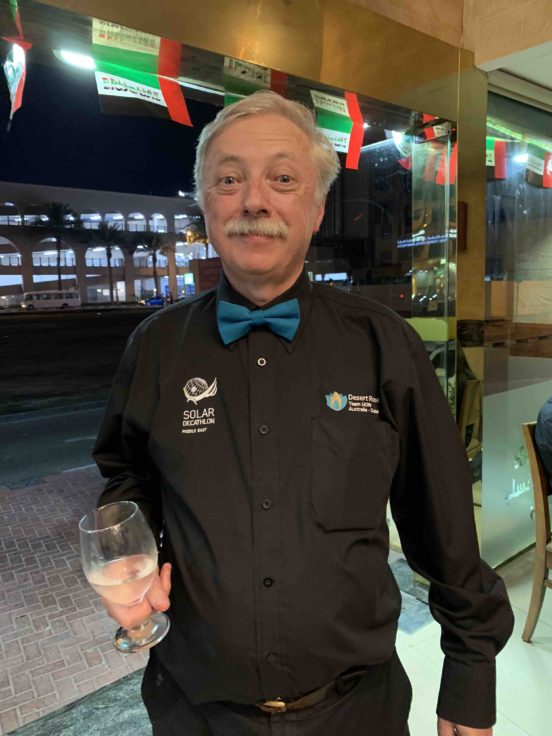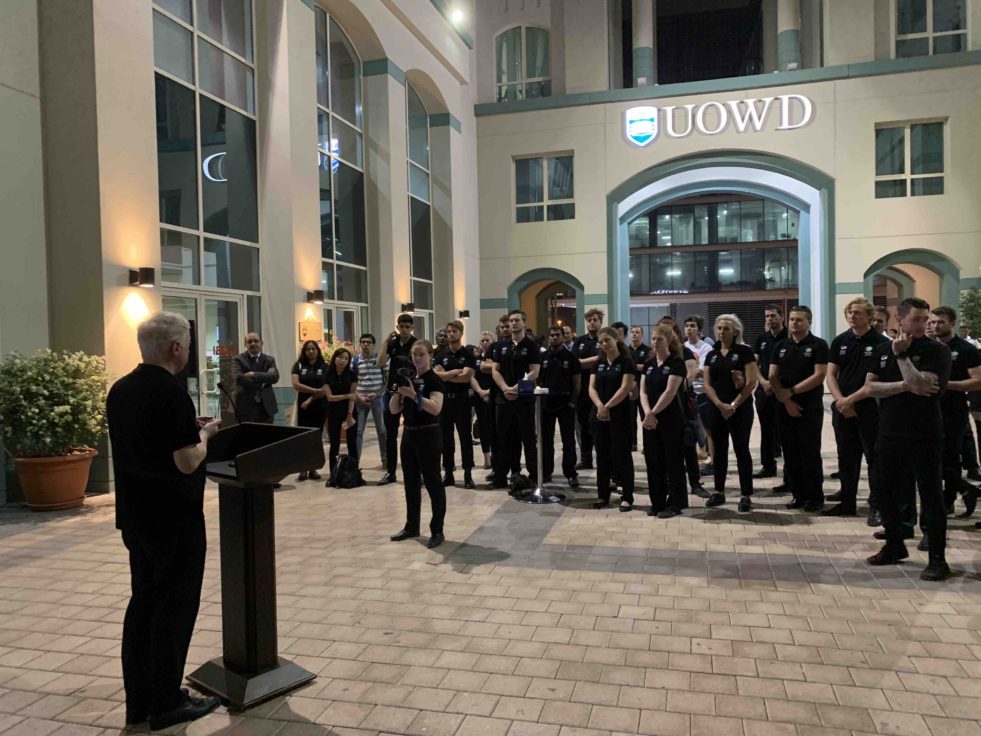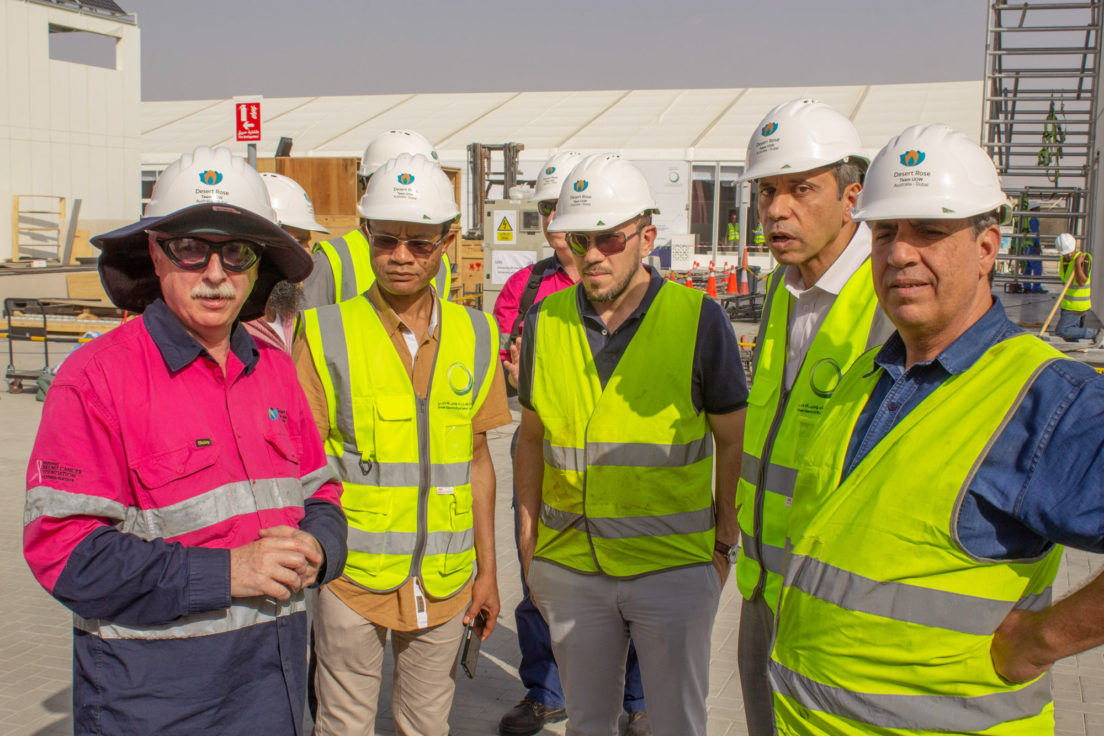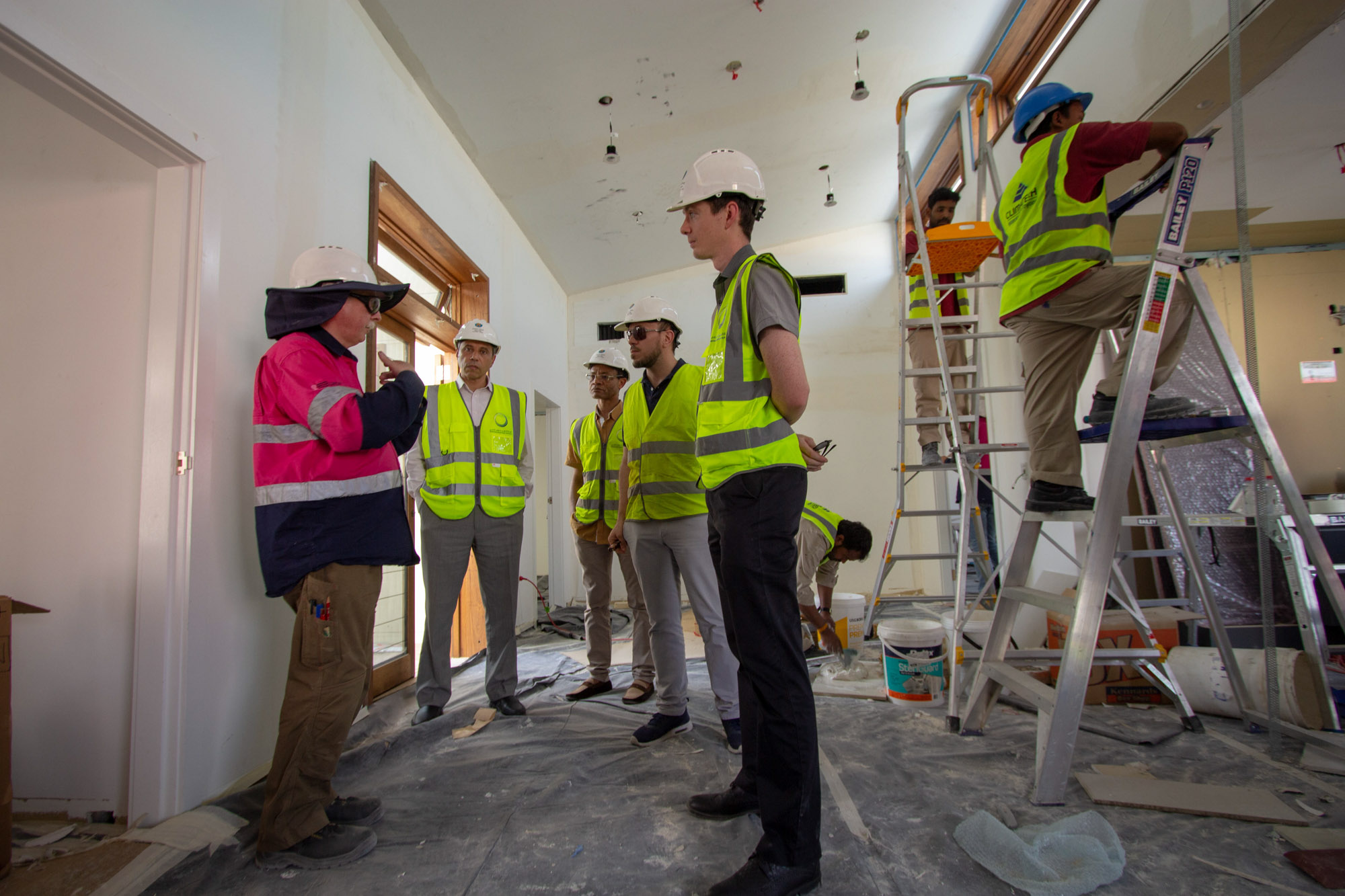 As an academic, when I was reminded that I had to write this blog, I did what academics do.  I went to see what the literature reported on the matter.  I re-read the student blogs that had been posted each day during the 6 weeks of contest in Dubai.  Words kept jumping out at me:  journey, experience, solution, opportunity, privileged, taking part, team, inspirational, challenge, professional, fun.  They get it.
The Solar Decathlon Middle East Competition 2018 has just finished with the last results announced on Wednesday.  Our team celebrated the fantastic achievement of winning second place in this very tough contest.  After a difficult start to the competition we found ourselves in the middle of the pack.  We had ground to make up after initial hiccups used more electricity than intended.  For much of the ten days Team UOW was nestled in or around 5th place with very little separating 4th and 8th.  Not where we wanted to be.  We had a few results not go our way and could have become downhearted and bitter – but no – Team UOW fought for every point, fine-tuned our house systems and improved our efficiency each day.  Our EV driving team got better and better.  Our points increased.  We were not sure how much these increases really were as the scoreboard always lagged and was frequently wrong.  Concentrating on what we could control, we strove to make that better and better.  We moved into 4th position and then on the penultimate day sneaked into 3rd.  Fractions of points separated us from both 2nd and 4th .  The Virginia Tech juggernaut was out of reach.  Their smooth operation was working well on all fronts.  It came down to the last Jury contest – Innovation.
It is nerve-racking when they announced the Innovation "third placed winner is….  Baitykool" . They were the mob we were 0.3 points behind and chasing for 2nd overall.   Not us, we could still make 2nd in Innovation.  "The second placed winner is…..   Virginia Tech Future Haus".  Not us again.  We had been here before and not got a result.  Waiting for your name… or nothing.  "The first placed winner is…  and there can only be one first place…. is University of Wollongong".  Joy! Screams and the realisation that we had not only out-innovated VT with their immaculate Future Haus, we had leapfrogged Baitykool into 2nd place overall.   The jury had got it.  Our subtle innovations in every aspect of our project had been recognised – our innovative approach to co-design in architecture – our multimedia and educational app – our model predictive control system – our phase change material thermal store tucked behind our landscaping – our lightweight, thermally efficient concrete second skin wall.  The jury found it all and it added up to 1st in innovation.
Last night, the team celebrated by taking over our local Turkish restaurant across the street from our accommodation.  The party moved to the hot spots of Dubai later and much later.  This morning, the team reported in numbers for the bus to site at 07:30 for our last day of touring the public.  Commitment to the task and to Desert Rose is strong.
I have discovered a few things in my forty days in the desert.  Emotions have been following the sand dunes in the wind.  There are highs and lows and every day the sand dune is in a different place.  Each day the dune has a slightly different shape.  With each new day Team UOW has climbed a new sand dune, sometimes with difficult heavy steps and more and more frequently with agility and a gracious dance.  We have reached the summit of dunes to see a desert of bigger dunes in front of us.  And we have kept going.  Now we sit comfortably at the top of our favourite dune and we like the view.  It is a beautiful view of The Desert Rose, a beautiful and innovative house, a journey, a team, an experience and a privilege to be part of.
– Professor Tim McCarthy, Academic Advisor