The Desert Rose has adopted a sensory garden to reduce stress within the home.

The Vertical Garden pockets are made out of 100% recycled fibres.

Each linear metre of ModWood contains 37 recycled plastic bottles and 2kg of reclaimed pine dust.

ModWood is an Australian product .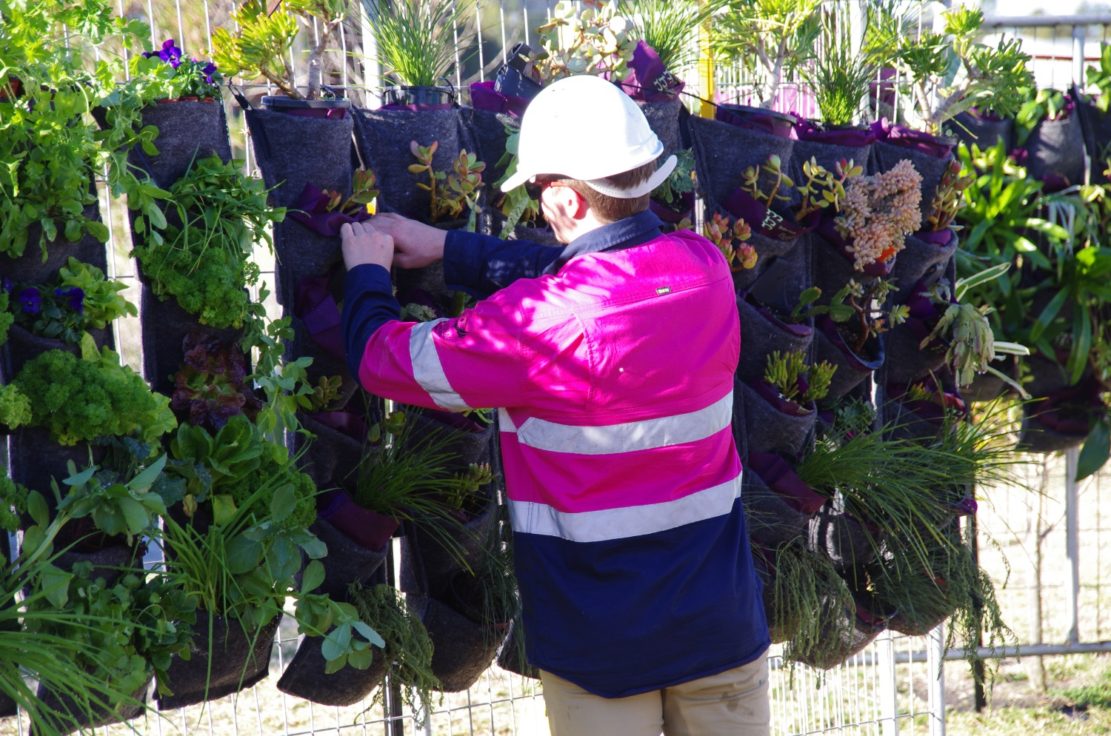 Sensory Garden
A sensory garden is a garden that stimulates all five senses; sight, sound, smell, taste and touch. The plants and materials in the garden are specifically chosen for their scent, texture, colour and edibility. We've chosen to adapt to this strategy as gardening for the elderly is an enjoyable form of physical exercise, increasing levels of physical activity whilst maintaining mobility and flexibility. The garden encourages use of all motor skills for the occupant as well as preventing disease like osteoporosis. The simplicity of being outside in your garden reduces stress levels and promotes relaxation.
Vertical Green Walls
The Desert Rose features two vertical garden walls, one on the back deck and one in the courtyard. These gardens, whilst providing privacy and aesthetic value, also have the added advantage of providing a natural insulated cooling effect in the harsh temperatures of Australia and Dubai.
The green wall is made from REGEN Polyester Felt Spring Pad sewn into pockets by Team UOW students with the aid of a local canvas manufacturer. The REGEN Polyester Felt is made from 100% recycled polyester made up of 30% plastic bottle flakes, 60% polyester yarn waste and 10% polyester fabric waste. The synthetic threads means that the garden wall is not effected by moisture; it will retain its form when wet and will not rot or produce bad smells.
This product is non-irritant and non-hazardous to work with or live with making it highly suitable for those with sensitive skin. The polyester felt is 5mm thick. The felt is cut into panels with a width of 18cm making them versatile for a variety of spaces.
The material is lightweight, durable and simple – perfect for transportation to Dubai but also perfect for DIY gardening in small spaces around the world.
Decking
Team UOW has opted to use ModWood decking for all the decks, permanent deck furniture and the courtyards curved facade.
ModWood is highly durable and requires practically no maintenance as the material does not need to be stained or oiled and will not warp, crack or splinter. It is also termite resistant. The decking also features an embossed pattern that results in an anti-slip rating of r11.
Each linear meter contains 37 recycled plastic milk bottles along with 2 kilos of pine dust. 90% of material is recycled or reclaimed. Modwood is Australia designed and manufactured and is guaranteed for 10 years.