Team UOW uses Electronic Thermostatic Mixing Valves (EMTVs) in the Desert Rose House.

EMTVs can control the temperature of the water, which can be controlled via the Desert Rose building management system.

The taps change colour to indicate water temperature, providing visual feedback for the occupants.

The mechanical taps are free spinning with little resistance, making them a great option for ageing occupants with conditions such as arthritis.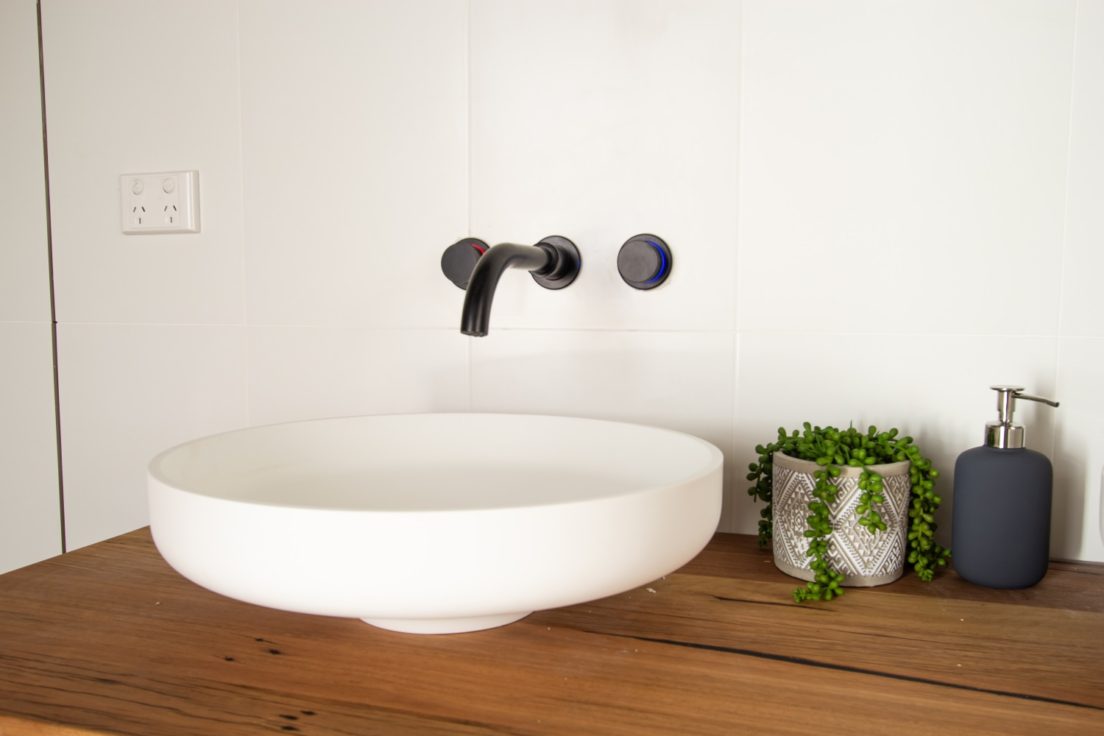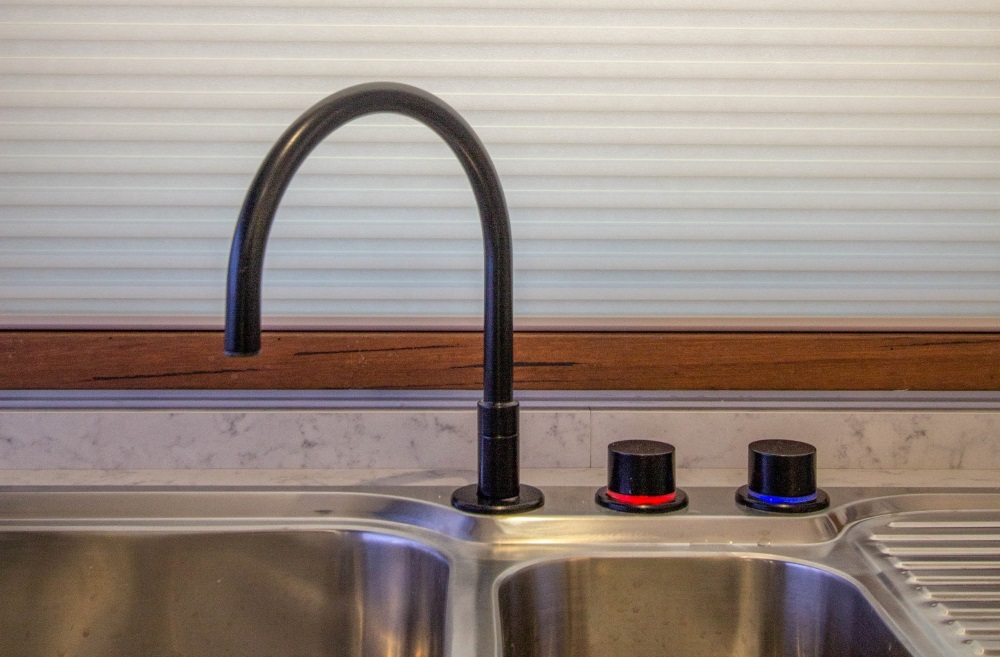 Team UOW has worked with Enware to install and program their innovative Electronic Thermostatic Mixing Valves (ETMV). These ETMV's assist in increasing water efficiency within the house. They have the ability to turn off after a programmed amount of time, which minimises unnecessary water wastage. The ETMV's also have flow meters which provide the occupants with data on water usage, which can help with identifying areas in which water wastage can be minimised.
ETMV's can dynamically control the water temperature at each fixture. This can be adjustable through the buildings automation system. This system has several benefits to the Desert Rose's target market, elderly occupants. Occupants living with the following ailments could benefit from the following design features:
Arthritis: Tap handles are free spinning and provide little resistance with the added feature of being able to have a push down activation button as well.
Dementia: Traditional aesthetic and operational function to assist with longer term memory recognition. There is the ability to turn off (at a pre-set time) if forgotten as well as monitor use to determine any exceptions to normal behaviours. The handles can also be changed to mimic handles from their younger years, increasing recognition.
Sensitive Skin: No heat shock to the system when someone is using the washing machine, bathroom sink and shower simultaneously. And the temperature can be controlled so you can limit the maximum temperature you desire at each fixture.
Ageing Eyes: System interface lights up, easily displaying the expected temperature of water.
Poor Short-Term Memory: Taps can be programmed to turn off after a certain timeframe is left unattended.