Team UOW Second Place Winners Overall
Proud to be the only Australian team in the Solar Decathlon Middle East 2018
Learn More About The Desert Rose House
Through practical collaboration between students and industry, Team UOW in the Solar Decathlon 2018 endeavour to change the way the world views sustainable housing by building a home that is architecturally inspiring, innovative and adaptive to a person's needs as they continue to age, creating 'A House For Life'.
Team UOW are second place winners after engaging in the Solar Decathlon Middle East 2018 with a sustainable design that celebrates human life in all its diversity. The Solar Decathlon is an international competition that challenges collegiate teams to design, construct and operate solar powered houses that are sustainable, stylish and innovative. Due to many parts of the world experiencing an increase in life expectancy and a decreased fertility rate there is a heightened emphasis on the ageing population and their changing needs, which Team UOW addresses with our house, the Desert Rose.

Cause of Death
Dementia is the 2nd leading cause of death listed on death certificates in Australia.

Leading Cause of Disability
Dementia is the no. 1 leading cause of disability for Australians aged 65 and over.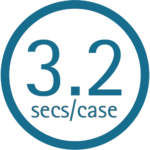 New Cases of Dementia
Every 3.2 seconds there is a new case of dementia somewhere in the world.

People  With Dementia
Currently there are over 46.8 million people in the world living with dementia.

Increase from 2015 to 2050
By 2050 it is expected that over 131.5 million people will be living with dementia, this is a 281% increase from 2015.

371,000 Cases Per Year in Middle East
There is an estimated 371,000 new cases of dementia in the Middle East and North Africa each year.
The Desert Rose promotes well-being and adapts to the occupants' needs as they age.

The home caters for those with the most active lifestyle to those with age-related disabilities.

It celebrates life by helping the elderly to live a life of enjoyment in the comfort of their own home for as long as they choose.