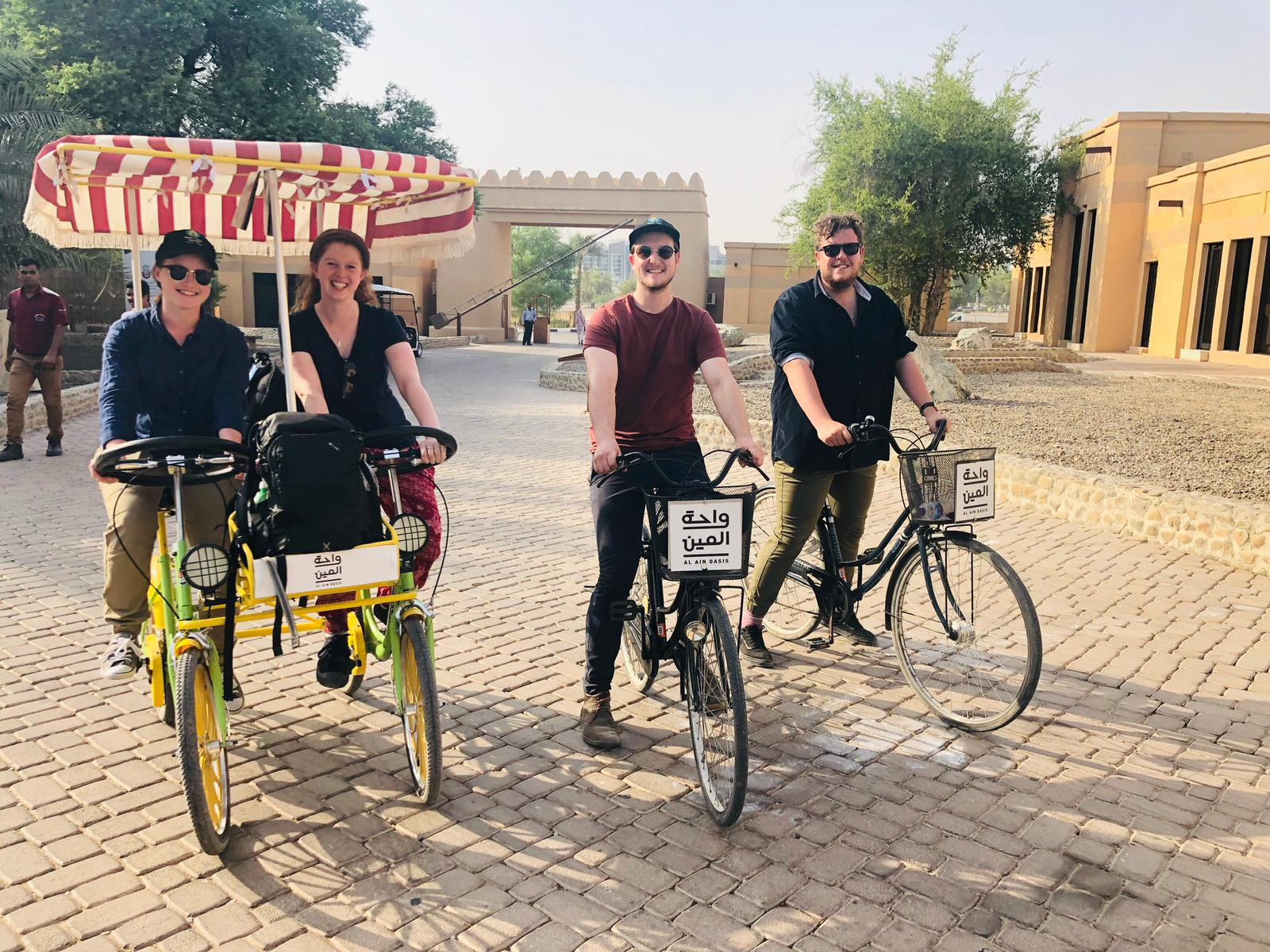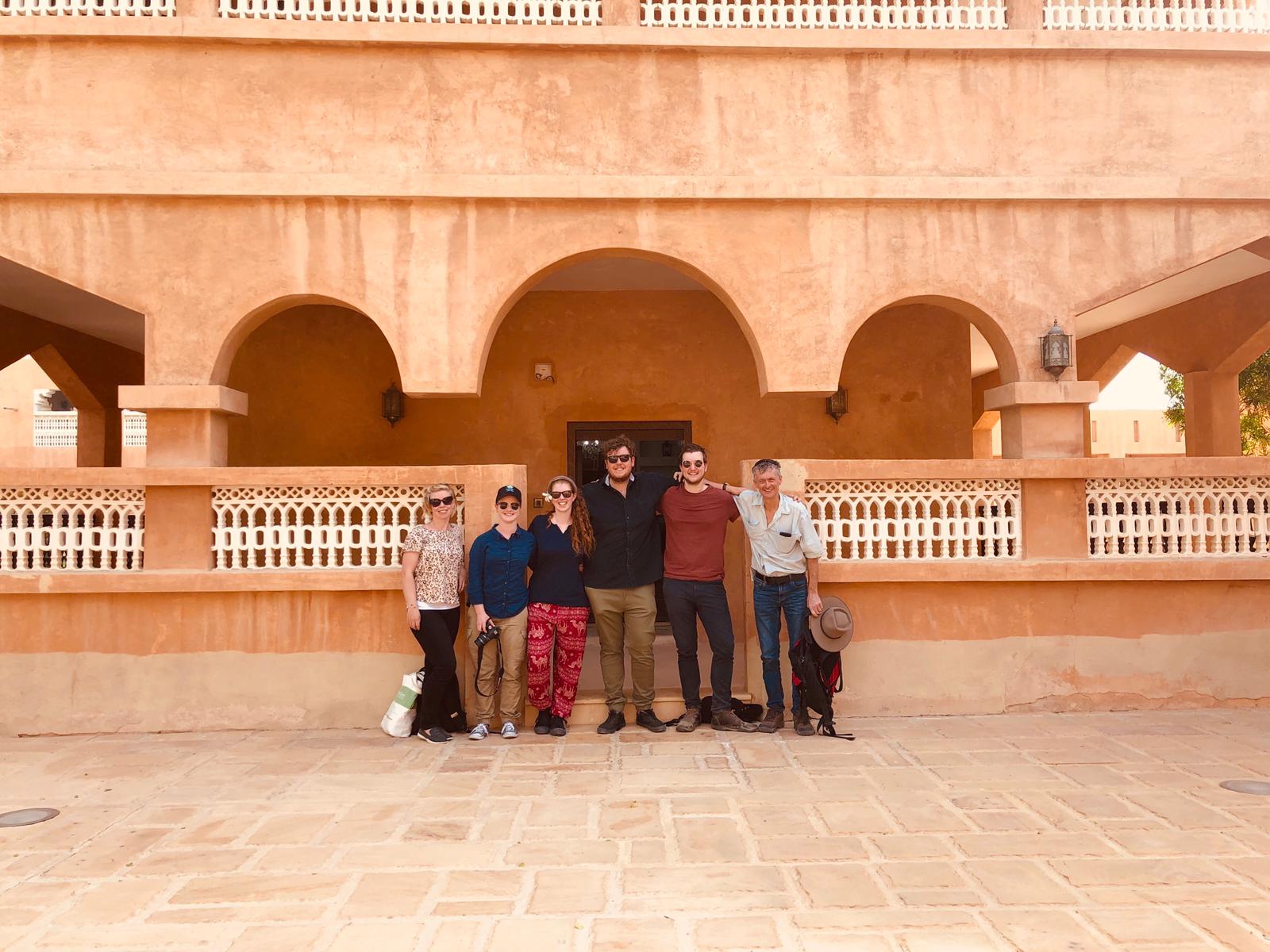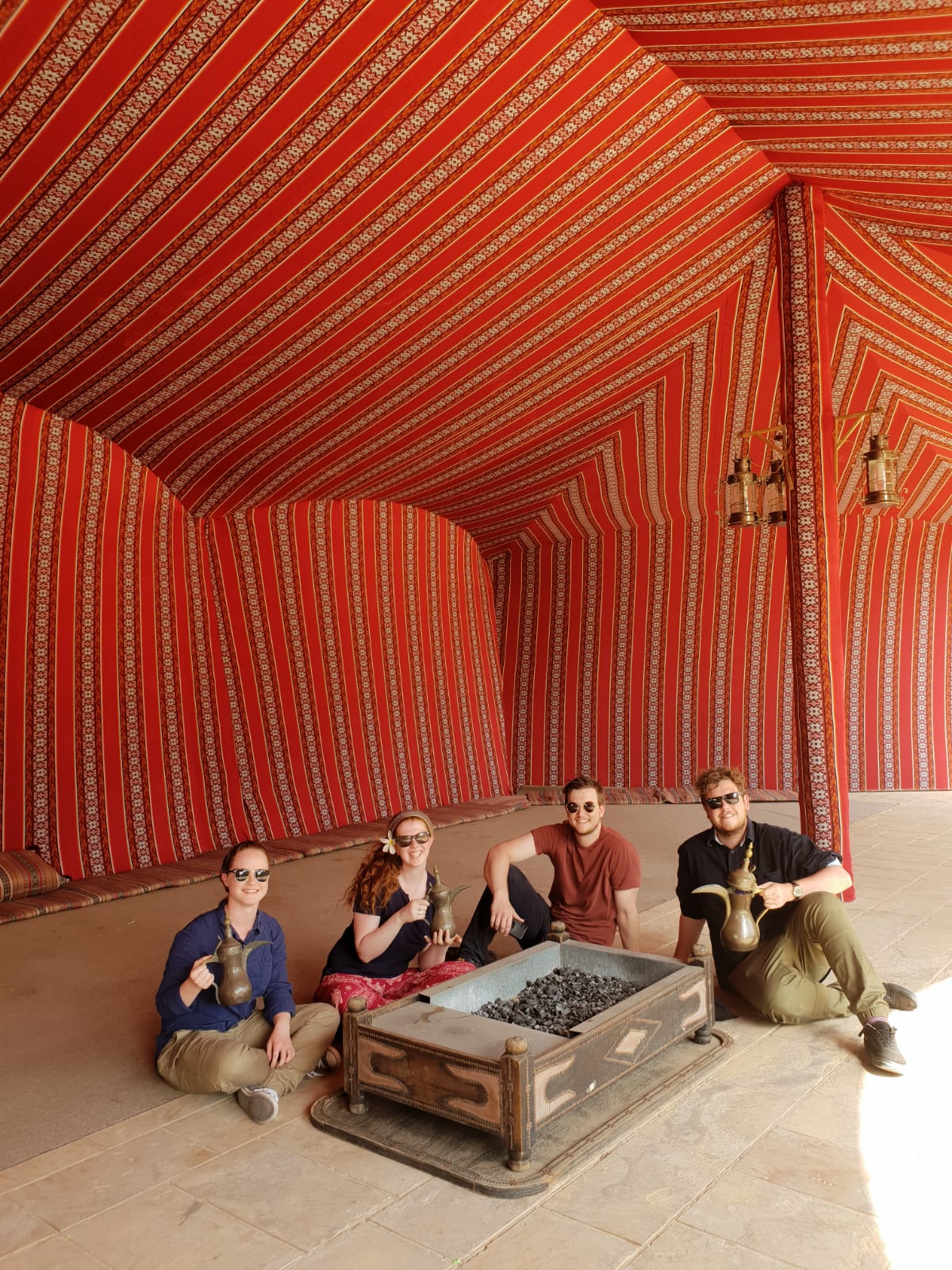 Jasper and I were very lucky over the last two days to get a chance to explore around the UAE. We joined with a group of teammates to jump on a bus and travel 2 hours out to the city of Al Ain in the Emirate of Abu Dhabi. This city was a crazy contrast to Dubai. Al Ain also referred to as the 'garden city' kind of reminded us all of a really big Wagga Wagga. With a long main street, with plenty of greenery and locals that were so friendly, they would stop everytime you approached the side of the road to cross. We also got the chance to head to the old souks and try our hand at bartering.
Today it was back to site and what a day it was to be back. We spent the morning touring. I'm glad we had almost the whole team on site for touring today because that meant I was able to spend a full hour with a man that seemed engaged by every concept of the house. It was good having the chance to talk in so much depth about the Desert Rose. With touring almost at an end, I have been thinking back on some of the responses I have received from touring locals around our house. One of the most rewarding aspects of this whole process is seeing that we are actually opening people's eyes to not only what living with dementia is like but also what can be done to make it easier. The other day I toured two local teenage boys that had no idea what dementia was at the beginning of the tour but by the end were asking questions about why we chose certain features and said we had thought of things they have never thought of. It is exciting to know that we are going to be able to add to the global conversation on a national level with Gulf News approaching us for a magazine article focusing on living with dementia. Anyway, back to the day.
It was time for the penultimate contest award ceremony. Today's awards were the special contests for Building Integrated Photovoltaics (BIPV), creative solutions, and point scoring awards for energy efficiency and architecture. BaityKool took out the BIPV contest for their really clever use of solar panels to shade the courtyard and the panels that are used as an architectural feature on the external walls. TDIS and King Saud University shared the 3rd prize for creative solutions contest for their water recycling system and naturally sourced insulations respectively. We were awarded second place with the judges commenting on our innovative concept and smart technological solutions. FutureHAUS took out 1st for their use of adaptable living tech.
Then it was down to the point scoring competitions. First was energy efficiency. The whole team was nervously waiting, but we knew when they mentioned beautiful radiant panels, thermal solar panels and the thermal battery that we had managed to take out second place in this contest. FutureHAUS took out 3rd, and BaityKool was awarded 1st. Then it came to architecture, Sapienza was awarded 3rd for their beautiful house, followed by BaityKool for 2nd and FutureHAUS for 1st. The judges did, however, give us their high commendations for our approach to our architectural proposal of designing a house for ageing occupants.
It was a rollercoaster of a day, and right now all we can do is wait until we find out the overall winners for the competition tomorrow. It is going to be a close contest until the end!
– Cameron Porter, Communications Team